The SEED – November 2021

November 2021
(Note: The SEED bulletin includes personal testimonies to demonstrate the power of the Gospel to change lives, with the hope that the Holy Spirit would touch and encourage the reader through them, and hopefully share with others that do not know Christ.) 
For this is what the Lord has commanded us: "I have made you a light for the Gentiles, that you may bring salvation to the ends of the earth."
– Acts 13:47

UPDATES FROM KALOBEYEI & SOPEL ZONES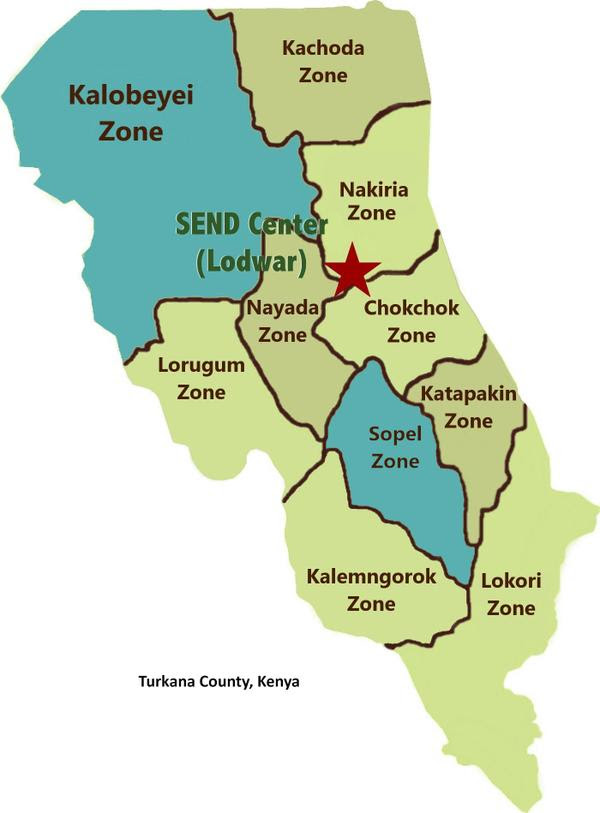 As of October, there are 78 churches in the zone planted by Motivators, with 5 planted this year in: Lochilieta, Nalapatui, Lokwamor, Nakitoe-Kirion, and Lomilimil villages! There are 68 Champions leading Lighthouses 438 disciples learning how to make disciples of others. A total of 54 people received Christ as Savior and were baptized in October!
  We thank God for the provision of Gospel outreach tools – Audio Bibles, signage bookmarks, and film projectors for Kalobeyei Zone. A total of 137 Audio Bibles have been distributed. However, many more devices are needed urgently as the Gospel continues to spread quickly by the 200 disciples. The tools have facilitated immensely in house-to-house evangelism, Bible discovery sessions with Lighthouses, and during screening of The Jesus Film by Motivators and Champions.
     The encouragement from the Zone Supervisor, Coordinator, and Monitors during their regular follow-up visits has strengthened the relationships and communion of the Body of Christ in the zone.
   The SHARE leaders in Kalobeyei Zone are excited about and praying for the "Next-Gen" Sending Centers that will be built and established in the zone to teach, train, and send the next generation of believers to the unreached people-groups north of the Kenya in the near future.
MOTIVATOR THOMAS LOCHUCH AND HIS WIFE WITH THE BODY OF CHRIST IN NGIKIRERETIO VILLAGE
VILLAGERS KNEEL TO ACCEPT CHRIST AS SAVIOR AFTER VIEWING THE JESUS FILM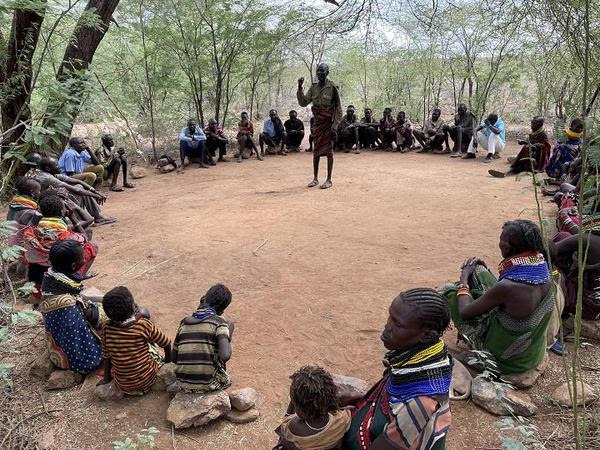 EVANGELIST LOPOR EMMANUEL SHARING THE WORD OF GOD IN LOKIDING VILLAGE
TESTIMONY
  My name is Mary Emuria. I am saved. I worship Christ at Evangelical Holiness Church in Ngikiretetio Village under the leadership of Motivator Thomas Lochuch.
    I am very blessed to be in the Body of Christ. I was the worst female troublemaker in Ngikiretetio Village. No one wanted to associate or even partner with me in any activity. I was not at peace inside. My words hurt and were poisonous to many people. People were praying that something bad would happen to me. I always had nightmares when I slept at night.
One day, Motivator Thomas Lochuch came to our village and was sharing the Gospel of Christ. I found myself listening to his teaching along with the rest of the villagers. The story he shared was about Jesus being born, crucified, and resurrected for the salvation of sinful people like me. This touched my heart. That evening I gave my life to Christ and became His follower. 
    It took me two months to fully surrender and change my way of living. Even my communication with the villagers changed. Motivator Thomas gave me an Audio Bible and a bookmark so I could listen to the Word of God and use the bookmark to share my new-found faith with others. I experienced the presence of God, and I am motivated to share the Gospel of Christ and my testimony with other young women in my village. Six young women have now given their lives to Christ and are disciples in my Lighthouse. I am grateful to be used by God as a Champion, sharing Christ and making disciples of others in my village. Amen and Amen!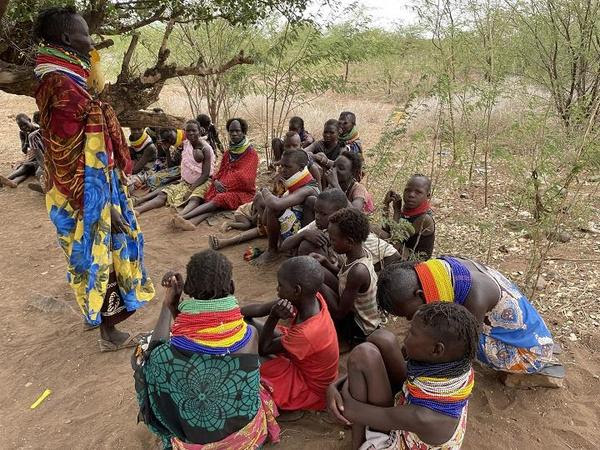 CHAMPION MARY EMURIA TEACHING HER LIGHTHOUSE
The 16 Motivators in Sopel Zone are ministering to 2,444 believers in 47 churches and teaching the DMM methodology. As of October, there are 72 Champions, with 304 disciples attending their Lighthouses. A total of 29 new believers were added to the congregations in October.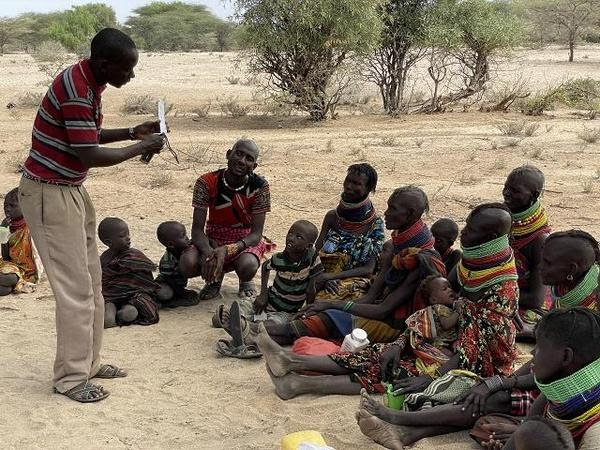 MOTIVATOR JOSEPH MORU OF NAKURCHANAIT VILLAGE TEACHING HIS LIGHTHOUSE USING A SIGNAGE BOOKMARK AND AUDIO BIBLE
    It had been hoped that the Toposa Outreach Missionary Team would be back in Toposaland by now, but Kenya's National Transport & Safety Authority (NTSA) equipment in Eldoret that captures the required images and finger prints for driver's licenses delayed departure. The equipment has been undergoing upgrading and may take even longer before it's ready. It has now been decided that the team proceed to South Sudan right away and wait to be called back – no earlier than December 19th – for imaging, finger-printing, and acquisition of licenses. The team departed from the SEND Center today (November 19th). They will catch public transportation from Lokichoggio tomorrow and proceed to South Sudan. The motorbikes will be transported on a truck to South Sudan after the team has settled in. It has been quite a process! At last, they are on their way to the Mission Field! We request your prayers for safety for the team, the DMM tools, and the motorbikes.
    While they waited to secure licenses, the missionaries spent time at the SEND Center learning how to operate the film projector that they are taking with them for screening The Jesus Film. They are taking 500 Audio Bibles and 1,000 signage bookmarks with them as well.
THE TOPOSA MISSIONARY TEAM
TURKANALAND
PRAISES
More and more are coming to Christ through Lighthouses
Continued commitment of SHARE staff, Motivators, Champions, and disciples
Continued care of the DMM Centers by the local church members
Adult Literacy Classes enabling people to read and write
REQUESTS
Clean drinking water across Turkanaland
Motivators to grow spiritually strong and healthy congregations and Lighthouses
More and more men in the villages to be drawn to Christ and join Lighthouses
Coordination to fence the DMM Center compounds by local believers
Continued moderate rainfall to provide pasture for livestock and keep believers from frequent migration
Drought and famine is still prevelant in many areas
Relief for those who are starving
Peace between the Turkana, Toposa and Jie tribes
For these Motivators in Sopel Zone: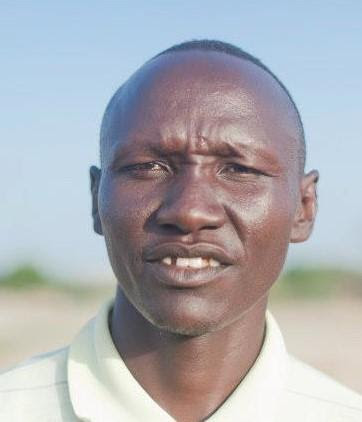 GABRIEL ARITON LOKONG
FRANCIS LOKUSI ERUPE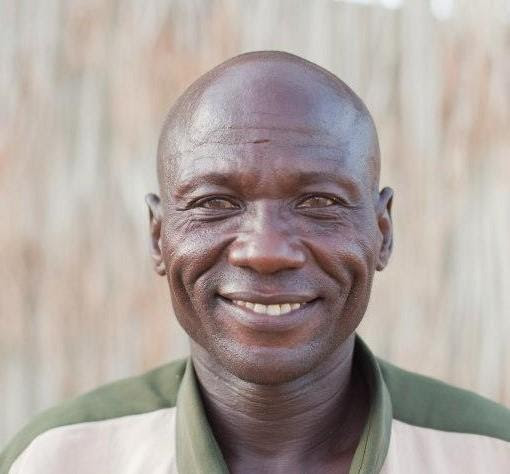 MOSES LOTUKOI
TOPOSALAND
PRAISES
15 Motorbikes provided
Audio Bibles, signage bookmarks, and a Film projector provided
REQUESTS
Strength for the Toposa Missionary Team in areas of endurance and boldness in sharing the Gospel for God's glory
Wisdom to guide and lead the team, so as to know and understand the Toposa people
   We have launched the "Next-Gen" Initiative to accelerate the spread of the Gospel into South Sudan, Ethiopia, Uganda and beyond by building a strong base of next generation believers across the northern frontier of Turkanaland. To do so, SHARE will build 14 "Sending Centers" where children and youth will register for Sunday School and Education/Training classes 5-7 days a week to be equipped and commissioned to make disciples of others in partnership with our Toposa Outreach missionaries and other Missions ministries in that geographical location.
A team of three people from the U.S. took the first trip to Turkanaland since 2019 in September to survey Next-Gen's immediate steps forward and prepare for the two Short-Term Outreach & Relief Mission (STORM) trips planned for 2022.

TURKANALAND MINISTRIES
    Needed by end of 2021: $106,899/KShs.10,689,900
TOPOSALAND OUTREACH
    Remaining Budget Needs: $12,021/KShs.1,202,100
NEXT-GEN INITIATIVE
    Remaining Budget Needs: $282,000/KShs.28,200,000
We also request you to consider sponsoring one or more of our Motivators that are in need of support at $2,400/KShs.240,000 per year (or $200/KShs.20,000 per month). You can sign up to support one here.
Thank you SO MUCH for your prayers and support!
*If donating online, you may assign a donation using the designation box. After you have chosen 'PayPal' or 'Credit or Debit Card', the next screen will allow you to designate which project you would like your donation to go to. To do so, click where it says "Designate ministry to receive funds below", and type your response there (i.e. Turkanaland, Toposaland, Next-Gen). Then complete your transaction. If donating by mail, you may assign your donation by writing it on the check's Memo line or including a note.
GAIL DEARIE AND HER INTERPRETER, ANNA KARIMOJONG, TEACHING WOMEN DURING STORM 2017