The SEED – June 2021

June 2021
Take care, brothers and sisters, that there will not be in any one of you an evil, unbelieving heart that falls away from the living God. But encourage one another every day, as long as it is still called "today," so that none of you will be hardened by the deceitfulness of sin. For we have become partakers of Christ if we keep the beginning of our commitment firm until the end.
– Hebrews 3:12-14
Updates from Kalobeyei & Sopel Zones

    There are 72 active churches in Kalobeyei Zone shephered by the 20 SHARE-supported Motivators. Four new church-plants have been added this year; in Nalapatui, Lochileta, Lokwamoru, and Naketoe-kirion villages in collaboration between the SHARE staff and one of the local motivators, Joseph Lotuk Esinyen. In May alone, there were 113 new converts in this zone, largely through the DMM ministry. COVID restrictions and lack of water have prohibited baptisms.
    Church leaders are working hard to facilitate weekly Bible Study within their churches, enabling all age groups to grow in their faith. Despite the devastating effects of drought and COVID restrictions, the Lighthouses are thriving with many sharing their personal stories and God's story with others in their communities.
  Currently, there are 68 Champions that are leading Lighthouses, with 632 disciples attending! Using the Audio Bibles and signage bookmarks, the DMM methodology is taking root rapidly. The believers use the tools in their own family devotions, meals, and evening prayer times and even at the village cultural festivals where they share their faith with their fellow oral learners.
Testimony of Champion Peter Achuka
My name is Peter Achuka from Nakitoe-kirion Village. I attended the DMM training held at our Kalobeyei Zone Center recently where my Pastor – Motivator Joseph Lotuk – sent me to be trained to become a DMM Champion.
During the 3 days' training, I was blessed through the Word of God, good interactions with brethren from other villages; the fellowship was warm and embracing.
One thing repeated throughout the training was ''GO AND SHARE CHRIST WITH OTHERS!" This was so encouraging. It was loud and clear! It became sweeter and sweeter in my mind. It was God speaking to us, and especially to me!
I obeyed the call to go and share Christ in my village using the 3 basic methods taught – sharing personal story, God's story, and Bible discovery fellowships ("3 stones"). When I returned to my village, I started sharing with 4 of my best friends (see photo above), spending much of my time telling them about God the Father, Christ, and how God's Word has changed my walk in life. We have now become a Lighthouse group! We are fellowshipping in the Word of God and strategizing on starting 4 more Lighthouses for Christ in our village. These 4 friends have become a blessing to our young church in the village. It is my prayer that they will be used as God's instrument to reach others in the community and lead them to the same faith in Christ that we are now enjoying together.
Testimony of Alice Achuka
My name is Alice Achuka. I am from Loreng Village. I have been blessed with one husband and seven children. My husband is not a Christian but I love Christ. 
   I was distraught for a long time due to the sickness of one of my children. I tried my best to find and seek healings from witchdoctors, local traditional physicians, diviners as well as nearby medical health centers, but none provided healing. One day I heard God's message on a local FM radio station. A preacher was teaching on the troubles that Job of the Bible went through and how God intervened due to Job's obedience and faithfulness. That message touched my heart. I repented and gave my life to Christ. I decided to pray to God with hope and trust that He would heal my child the way He healed Job. God heard my prayers and my child was healed that day! I saw the goodness of God. I am continuing to grow in my walk with Christ. Christ is good! He is my everything here in Loreng!
The church continues to grow in Sopel Zone. There are 32 churches planted by SHARE-supported Motivators. No new churches were planted in May, but 29 people placed their faith in Christ as Savior. The 53 Champions are each leading a Lighthouse, with 204 disciples attending.
Testimony of Cecilia Eregae Lokauwa
My name is Cecilia Eregae Lokauwa. I am the wife of the Assistant Pastor, George Lokauwa of Sopel Maranatha Church. I want to tell you of a miracle that the Lord Jesus has performed in my life. 
   In 2019, I started feeling sick. I experienced excruciating pain in my stomach. I visited the Lodwar hospital several times. They gave me painkillers. Every time I stopped using the medicine, the pains came back. In 2020, the pain persisted and became worse. At the beginning of 2021 the medicine could no longer reduce pain. I had a scan of the stomach done. They did not find any problem, so I went back home. I returned to the hospital for a second scan of the womb. They said I had a bulge on one side of the uterus. I was booked to meet with a specialist from Nairobi. After my appointment with the specialist, I was given a one-month prescription in preparation for my surgery and a return date. As I was going back home, I asked myself, "Why can't I call God's servants to come and pray for me?". So I invited the SHARE Zone Coordinator and Monitors to my house. They prayed to the God of heaven for my healing. Since that very day the bulge has disappeared! I am now completely healed! I give God all the glory!
Champion Jackson Emanikor from Lochor Emoit Village praying with his Lighthouse
Motivator Peter Ekai worshipping with the church members in
Lomeyan Village during Sunday Service
PRAISES
Continued protection from COVID
Provision of Audio Bibles and DMM bookmarks
Continued care of the DMM Centers by the local church members
Rainfall!
New churches planted this month
Continued growth of Lighthouses
REQUESTS
Clean drinking water across Turkanaland
Spiritually strong and healthy congregations
Physical strength for Motivators and Champions as they walk long distances (some walk 30 kms/18.6 miles) to attend DMM training – this sometimes prevents them from attending
Establishment of schools to eradicate illiteracy, especially in Kalobeyei Zone where more audio tools are needed
Prevalant animistic practices in Kalobeyei Zone that are hindering acceptance of the Gospel message
Lighthouses to remain strong
Protection in the insecure areas of Kalobeyei Zone
More Audio Bibles for the church members so that they can hear the Word of God daily
Please pray for these Motivators in Kalobeyei Zone
Joseph Lotuk Esinyen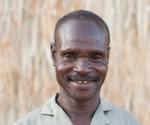 John Akeny Lorukieny

Dominic Kirimi Ntwiga
Motivators profiles have now been updated through May. We invite you to visit 
shareint.org/missionary-updates
anytime to read about what the Lord is doing through them. If you would like to send the Motivator whom you support an encouraging message, you may do so via the "SEND A MESSAGE" button on their webpage.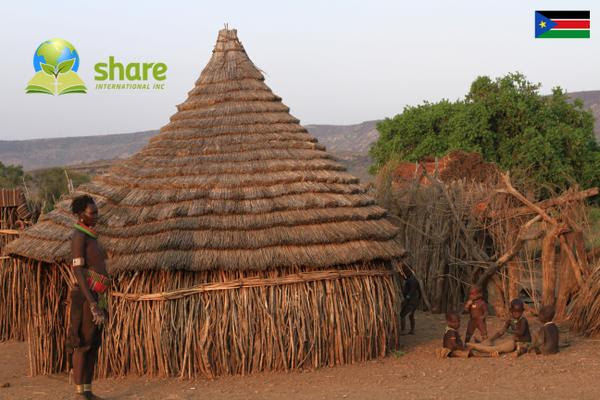 Immigration Documents:
Nine of the ten Turkana missionaries have picked up their passports. The last passport is scheduled to be picked up on July 7th.
Four of the five Toposa missionaries will pick up their paperwork at the Kenya-South Sudan border when they cross in early July.
Gap Analysis:
 One of the Toposa missionaries has already entered South Sudan. He has been working in collaboration with our existing partner friends to identify unreached villages in Toposaland. So far, they have identified the following: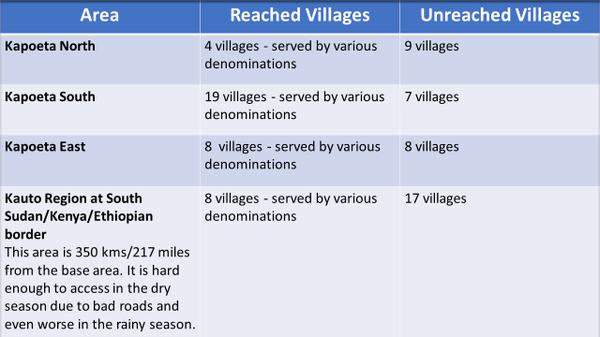 Prayer Requests:
God's favor and protection for the Missionary Team as they enter Toposa
Wisdom of the Holy Spirit to guide the missionaries in understanding the Toposa people
The Lord to show the missionaries how to deal with the territorial spirits and claim victory over the forces of darkness which are against our strategic plans
Salvation of lost souls
Outreach and ministry to Street Children
Road accessibility to the very remote villages
Spiritual breakthrough in the unreached villages
Security in some areas, as it is risky to travel
Availability of transportation, as it is expensive to hire
Availability of clean water
Establishment of schools and health centers

TURKANALAND 
    By the end of 2Q: $19,289/KShs.1,928,900
TOPOSALAND
    Remaining Budget Needs: $21,050/KShs.2,105,000
CURRENT PROJECTS
Complete drilling for water at the Chokchok Zone DMM Center in Turkanaland: Fully Funded!
Drilling for water at the Kalemng'orok Zone DMM Center in Turkanaland: $19,000/KShs.1,900,000 Needed
Please see below for different ways to make your donation. You may assign a donation using the designation/memo box. You can always reach Sammy, SHARE Founder, at 318-243-4243 or 
sammymurimi@shareint.net
or Dalmas, SHARE Director, at +254-711565644 or
dalmas@shareint.net
if you have questions.
We also request you to consider sponsoring one or more of our Motivators that are in need of support at 
$2,400/KShs.240,000 per year
(or $200/KShs.20,000 per month). You can sign up to support one
here
.
Thank you SO MUCH for your prayers and support!
STORM Team 2013