The SEED – May 2021

MAY 2021 EDITION
So the churches were strengthened in the faith, and increased in number daily.
– Acts 16:4
 The Word of God continues to change people's lives! A total of 26 people accepted Christ as Savior in April, and 18 believers were baptized. There are now 78 churches in Nayada Zone. The DMM is going strong as the Motivators continue to train the believers. The 58 Champions are leading their Lighthouses, teaching disciples the Word of God through the "3-Stones" disciple-making format which places greater emphasis on hearing, learning, discussing, and applying the inspired Word of God (2 Tim. 3:16-17).
    A new church was planted in Kurot-Angaberu Village by Monitor James Lomoru, with 40-70 people meeting regularly. Motivator Emmanuel Layangol Logilae planted a church in Kalemengur Village, where 35-45 people meet regularly.
    There are currently 24 Motivators serving congenially under the guidance and leadership of Monitor James Lomoru. He travels around the zone, encouraging and working with the Motivators as they go homestead-to-homestead sharing the Word of God, praying for people, and screening The Jesus Film in villages where the Gospel has not reached.
A Word from Motivator John Edung
    I minister at Glory Outreach Assembly Church in Nayanae Ang'ikalalio Village. I thank God for my life. Ever since I accepted Jesus, He has been my fortress, my ever-present help, and He has protected me. My family is doing well; wife and children are fantastic! We continue thanking God for bringing us this far.
    I thank God because when I was extremely ill, when I thought perhaps that was the end of me, He stood by me and healed me. Now I am back doing ministry. Today, I see people that I have taught the Word of God get to know the Word and share with others. The Church is growing strong – men, women, and youth. I minister in a church of about 70 believers. I thank God for protecting and blessing them.
    I use the Audio Bible to teach God's Word. People HEAR His Word, then go out to share with others in my absence using the devices. I also use a DMM signage bookmark to teach about God's story, how God wants to be a part of their story as well.
    Above all, I thank God because He has helped me.
   Motivators and Champions are tireless in their work of going homestead-to-homestead, sharing the Gospel of Christ, praying for people, using Audio Bibles, and listening to personal testimonies. There are now 34 churches in Lorugum Zone, with a new one added in Kopeto Village in April! There are 29 Champions, each with a Lighthouse and a total of 153 disciples growing in their faith. One of the disciples is Esther. Here is her story:
My name is Esther Lokuye Ewesit. I accepted Christ as Savior when I turned 12 years of age. Before that, I was restless. As I grew, I kept asking myself, "How will I know Christ deeply?" I asked my Sunday School teacher and my pastor. They continued teaching and helping me grow in my Christian walk until I got married. I married a man who knows and loves Christ. As a couple we are continuing to grow in our faith, which we share with others.
   Early in our marriage, I became extremely ill for 2 years and 8 months with excessive bleeding and vomiting, which worried even my family. My condition was deteriorating so much that I was sent to Lokichoggio and Eldoret hospitals for tests and scans. The Doctors could not find any cause for my condition. I kept praying to God, day in and day out, asking Him to heal me. God ultimately healed me! I said, "Thank you, Lord! No man can heal me as you do!"
   That illness reminded me of a woman in the Bible who had a flow of blood for 12 years. I learned that there is nothing impossible with God. He fulfills His child's desires. Consequently, I have never been too weary to pray. It is through prayer that God called me to ministry. I was willing to accept the call. I shared with my husband what God had revealed to me. I kept praying that God would show distinctly where He wanted to send me. He did! I presented that to my Pastor, telling him that God had shown me a very small village surrounded by mountains. My Pastor told me I should go and search for that village and if I find it to be consistant with what God had shown me, then that would be where my call was. I went out searching for the village and I finally found it! I said, "Thank you, Lord."
   I returned home and told my Pastor. We prayed over this village. I went back to the village and shared the Gospel with the residents. Many people came to Christ. I thank God for His greatness. I believe that God is too faithful to disappoint. I continued sharing God's Word with the people in that village and have now planted a church there. I have shared my progress with my Pastor. He is going to one day come and visit this village. We continue to collaborate and pray for one another in our ministry of saving lost souls for Jesus.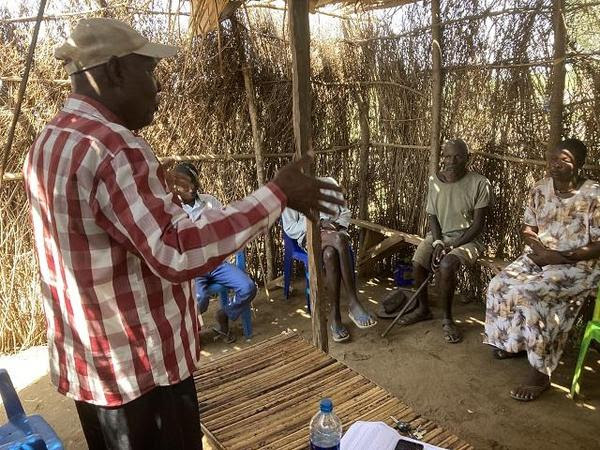 Zone Coordinator, Moses Ng'apaki, encouraging some of the disciples in Loya Village
Sunday School is a critical part of teaching the younger generation about Christ. Currently, there are about 189 Sunday School teachers whom SHARE has trained and are sharing the Word of God with over 10,000 children throughout Turkana! Along with teaching the children about God and His love for them, they are also taught hygiene and the importance of going to school.
Sunday School Teacher, Gabriel Lokiu, in Lomopus Village listening to a child answer a question about a Bible Story
Lokori Zone DMM Center, named 'Samara' is complete!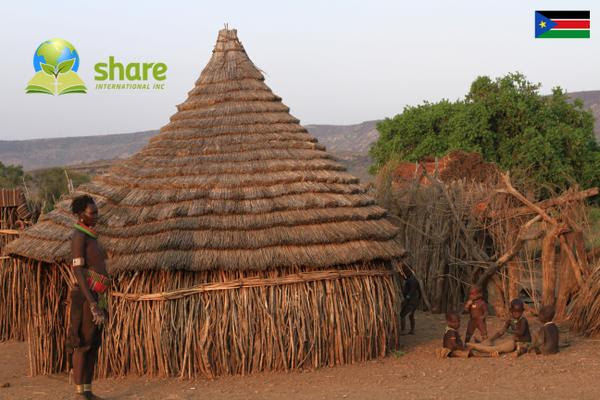 Immigration Documents:
The Turkana missionaries have completed the application documents and have been booked for appointments to collect their passports from Eldoret, Kenya by May 26th.
The Toposa missionaries will receive their entry documents at the border with South Sudan.
All fifteen will receive vaccinations for Yellow Fever at the border before entry to South Sudan.
The plan is to have all the missionaries in South Sudan by June.
Gap Analysis
    With the help of our friends John Wanyonyi (a Kenyan Baptist missionary serving in Toposaland) and our own Simon Lotabo, the Missionary Team will begin "Gap Analysis" in Katodori Payam, Lotiyen and Mogos Payam In Kapoeta East as soon as they settle in South Sudan.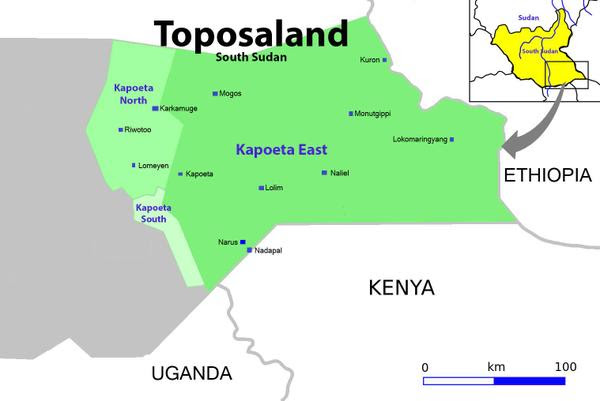 Sammy Murimi participated in a quarterly TNJ (Toposa, Nyang'atom, Jiye) consortium update Zoom meeting on May 21st. The Turkana-Toposa Missionary Team will serve in collaboration with the existing missionaries affiliated with TNJ, including our new friends Mark Keter of Seeking the Lost Mission, Rawlings Kibukosia of Big Life and John Wanyonyi.
Prayer Requests:
Healing for Missionary Simon Lotabo's child
Spiritual breakthrough in the unreached villages to be targeted
Peaceful co-existence between the Toposa and her neighboring tribes
Moderate rains: Recent heavy rains, coupled with poor roads, have caused havoc, rendering impassible terrain, with some vehicles submerging and carried away by flash flooding.
Cessation of persecution of the missionaries affiliated with TNJ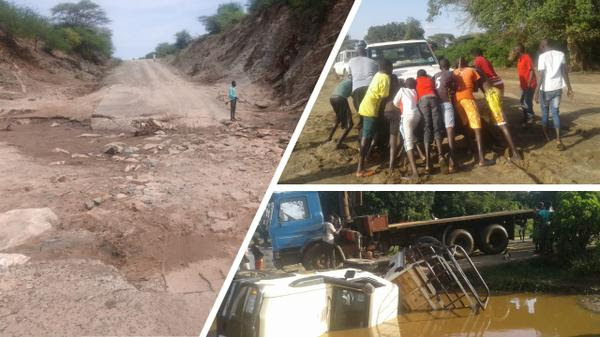 PRAISES
Protection against COVID-19
The completion of the DMM Center in Lokori Zone!
Grateful for the DMM Tools: Audio Bibles, DMM bookmarks
Continued care of the DMM Centers by the local church members
Rainfall!
New churches planted this month
Lighthouses are growing
REQUESTS
Clean drinking water across Turkanaland
Strength for Motivators to grow spiritually strong and healthy congregations, and for the ability to walk the long distances between villages
Lighthouses to remain strong
Moderate rain to grow pasture for livestock so as to keep people from frequent migration
For the missionaries preparing to go to Toposa
Protection in the insecure areas of Lorugum and Lokori Zones
Success in survey expedition for church-plant scheduled for the end of June in Naipa Village, Lorugum Zone
Lorugum Zone Motivators meeting at the end of May
Please pray for these Motivators in Nayada Zone:

Joseph Ng'oli
William Emase
Peter Etiir Lomanat
TURKANALAND MINISTRIES
     By the end of 2Q: $67,085
TOPOSALAND OUTREACH
   Remaining Budget Needs: $21,050
CURRENT PROJECT
   Complete drilling for water at the Chokchok Zone DMM Center in Turkanaland: $5,902
Please see below for different ways to make your donation. You may assign a donation using the designation/memo box. You can always reach Sammy, SHARE Founder, at 318-243-4243 or 
sammymurimi@shareint.net
 if you have questions.
Thank you SO MUCH for your prayers and support!
We also request you to consider sponsoring one or more of our Motivators that are in need of support at 
$2,400/year 
(or $200/month). You can sign up to support one 
here
.
You may also mail your donation to:
SHARE International, Inc.
P.O. Box 1011
Wolfforth, TX 79382
You may reach the SHARE Director, Dalmas Esekon, at:
STORM Team 2007