The SEED – August 2021

August 2021
(The SEED bulletin includes personal testimonies to demonstrate the power of the Gospel to change lives, with the hope that the Holy Spirit would touch and encourage the reader through them, and hopefully share with others that do not know Christ.) 
And He said to them, "Go into all the world and preach the Gospel to all creation."
– Mark 16:15
    In July, 216 Sunday School teachers were sharing the Good News of Jesus with 7,388 children! A total of 59 of these teachers are also involved in Lighthouses, with 45 of them Champions of a Lighthouse. A total of 25 Sunday School teachers are enrolled in Adult Literacy classes where they are learning to read and write, becoming more effective and examples to their students.
    A total of 274 children made the decision to follow Christ this month, with 17 baptized. Shortage of water continues to impede baptisms in Turkanaland.
Jane Akai's Testimony
    My name is Jane Akai. I live in Nasiger Village in Nayada Zone. I was born into a family that did not know God and did not allow me to go to church. One day, my parents sent me to go and visit my aunt a few kilometers from my village. On Sunday, my aunt attended church where Motivator Peter Duono is the pastor. I accompanied her. I attended Children's Church. I really enjoyed it. I stayed with my aunt so that I could continue learning about Jesus, and attend school as well. 
    Later on, my parents learned that while I was at my aunt's I was not only attending school, but church as well. They allowed me to continue living with my aunt and attend church and school, for which I am very grateful.
In July, 1,052 students attended Adult Literacy (AL) classes throughout Turkanaland, with 390 of them involved in Lighthouses. A total of 20 are now proficient in reading and writing and are Champions of a Lighthouse! All 30 AL teachers are Champions of a Lighthouse!
    AL Classes meet 5 days a week, 3 hours a day; some in the morning and some in the afternoon, depending on the most convenient time for the students. If the students need more time with the teacher to help understand the concepts, the teacher works with them longer than the 3 hours. In the video below, AL Teacher Mark Emathe of Chokchok Zone, shares about some of the tools he uses in teaching his classes.
Adult Literacy Teacher, Mark Emathe, teaching his class in Lomopus Village, Chokchok Zone
UPDATES FROM LOKORI & KALEMNG'OROK ZONES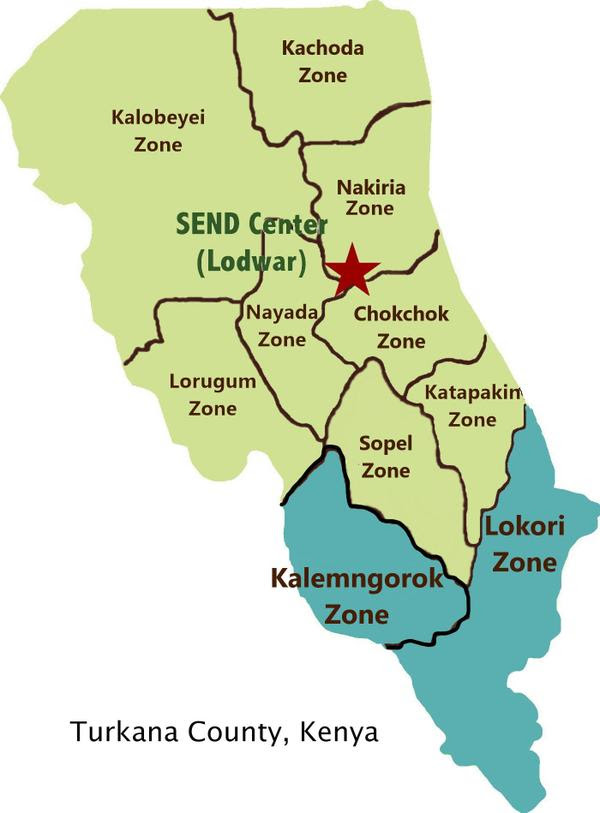 A total of 43 churches in Kalemng'orok Zone are thriving under the ministry of 9 Motivators, 3 Monitors, and the Zone Coordinator. The Lord used them to lead 40 people to faith in July. No baptisms took place due to shortage of water. One of these Motivators, Alfred Morulem, has answered the call to share the Gospel with the Toposa people of South Sudan.
    Lighthouses continue to grow, with 74 Champions and 398 disciples in attendance! The Motivators are excited to witness doors of evangelism open for them among their neighboring and rival Pokot people-group. This is a miracle! The Pokot people are now asking the Turkana SHARE missionaries to cross the Turwel River and share the Gospel with them and plant churches in Pokot! Praise be to God! The Pokot people have never before allowed the Turkana people to cross the Turkwell River, for any reason whatsoever!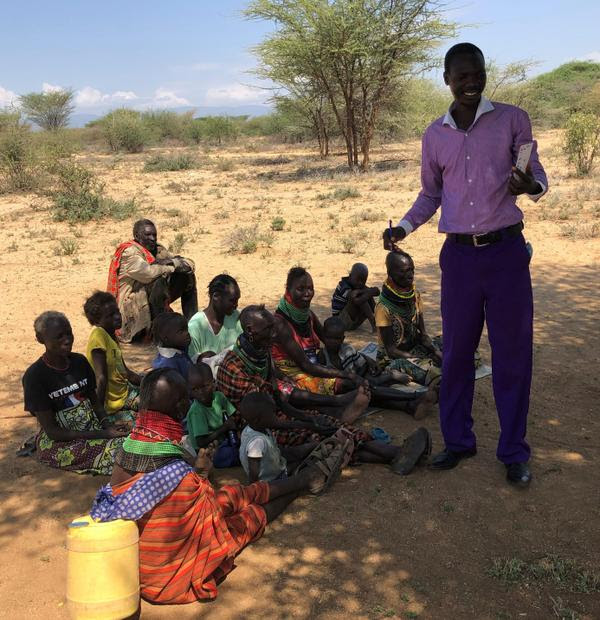 Motivator Sammy Lukosi's Lighthouse in Lomunyen-Kirion Village listening as he teaches from a DMM bookmark
Motivator Samwel Lomuria, front left, listening to the Audio Bible (held up by one of the disciples) with his Lighthouse in Nabeyei Village
Esther Loter's Testimony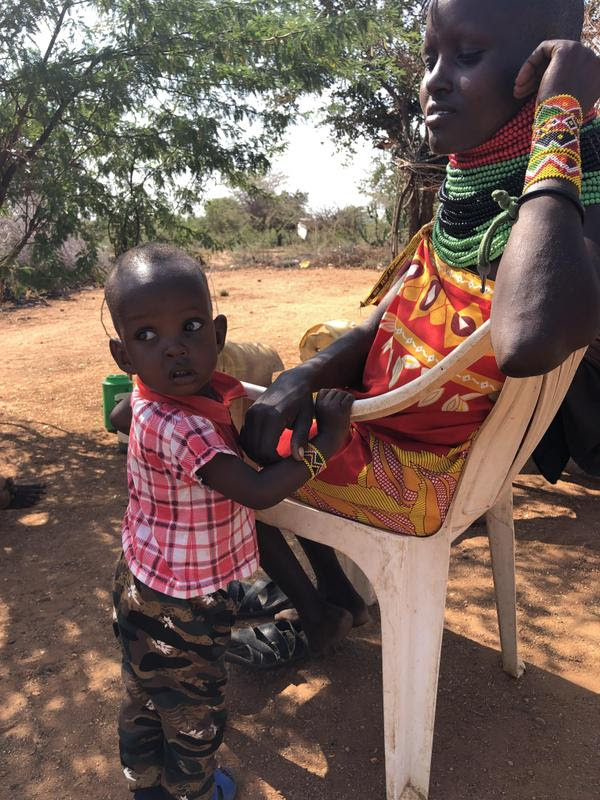 My name is Ester Loter, wife of Peter Loter. I am a Champion of a Lighthouse in Nabeyei Village. I have not always been a Christ follower. Here is my story.
    Shortly after I married Peter, I discovered that he made his living as a cattle rustler. This caused me much distress. I was concerned that those that he stole cattle from would one day come to our home and lynch us! Peter was very successful in raiding cattle from Pokot people. 
    I considered going back to my parent's home and leaving Peter. One day, as I thought about leaving, I received news that Peter had been shot in the leg and left by his accomplices bleeding in the bush. He bled profusely for many hours. Some brave friends went to search for him. When they found him he was unconscious. They loaded him on their motorbike and brought him home. They were afraid to take him to the hospital because they thought he would be arrested after he recovered.
    After about a week they finally garnered up enough courage to take him to the nearby medical clinic. The leg had already developed a severe infection. The clinic could not treat him. He was referred to the County Hospital in Lodwar where his leg was amputated. I felt sorry for Peter and what had happened to him. I decided that this would not be a good time to leave him. He needed someone to take care of him.
    A year later a team from SHARE came to plant a church in Tina Village. We met the Evangelism team as they walked through the village sharing the Good News of Jesus and inviting residents to come watch screening of The Jesus Film. Both Peter and I acknowledged our need for forgiveness. We repented of our sins and accepted Jesus as our Savior.
    We had at this time been married for a while, but we still had no children. We asked the SHARE team to pray for us that we might have a child. The team prayed. One month later I discovered that I was pregnant! About a year later the SHARE team came back to our village to follow up on the discipleship training and found that I was cuddling a little boy in my arms! An answer to their prayers for Peter and I! We named the little boy Share Lotek, after SHARE International, because God answered the prayers of His servants. I am grateful to God for saving both myself and my husband. We are now serving God. I am now a Champion of a Lighthouse helping others learn about Jesus and what He can do for them.

    The Gospel continues to spread in Lokori Zone through homestead-to-homestead evangelism, pastoral visitations, and by meeting some of the physical needs of the families in the villages. A total of 113 people accepted Christ as Savior last month, with 69 believers taking the step of obedience and being baptized.
    There are now 22 churches that have been established through SHARE in Lokori Zone, ministering to 1,248 believers. These churches are the responsibility of 4 Motivators, David Ariong, Robert Ekaale, David Koriang, and James Ekuwom! They have now discipled and trained 42 Champions, who are leading 42 Lighthouses with 292 disciples in attendance! Two of these Motivators are responsible for 8 different churches! The other two Motivators are responsible for more than one church each.
Motivator James Ekuwom, right, with two of his Lighthouses from Kaikales Village, Lokori Zone
Selina Akuom's Testimony
Selina is a Champion in Nakoringa Village in Lokori Zone. She is under the leadership of Motivator Robert Ekalale. Before she became a Christian she had many health challenges. She was constantly sick and had persistent headaches. She thought witch doctors and herbs would heal her! But after trying that for some time, there was no change.
She had reservations about going to church because she did not see the point to do so. For her, there was no difference between church going Christians and non-believers. One day she became very ill. Some pastors from the local church came to her home and prayed for her. From that moment on she felt a relief in her body. Her condition started changing immediately. The men of God visited her several days later to check to see how she was doing. They asked her how she was feeling after the prayers. She told them she was doing well. Pastor Robert Ekalale and David Teria presented the Gospel to her. That very day she accepted Christ Jesus as her Savior.
Her walk with Christ manifested a great change in her. Her view about salvation has changed. Unlike before knowing Christ, she has real joy and is able to face situations courageously. She is living by faith, ready to go wherever God sends her. She continues to disciple 10 women in Nakorinya Village.
Selina thanks SHARE International for providing her with discipleship tools. So many people in her village have been attracted to the Disciple-Making Movement because of the Audio Bible that speaks to them in the Turkana language. The message has become clearer to them because they don't need a translator.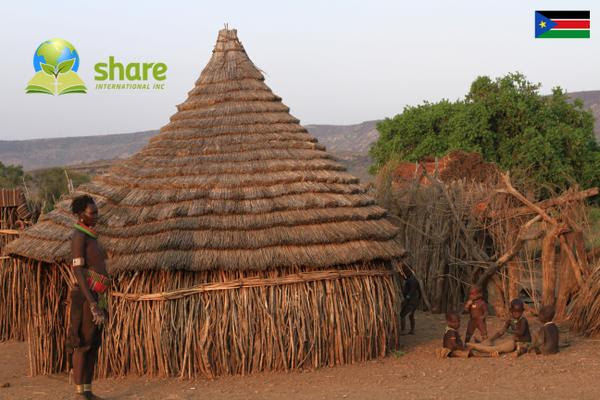 Immigration Paperwork: We are thankful for God providing the necessary immigration documents for the missionaries to enter South Sudan.
Preparation: On August 13-15th, the Toposa Team met at the SEND Center in Lodwar where they went over the Outreach Implementation Plan following the Gap Analysis exercise in Toposaland. Director Dalmas Esekon moderated the discussion that laid out the modalities for collaboration with the TNJ (Toposa, Nyan'gatom, Jiye) partners that already have a presence in Toposa, identified central places of worship, and emphasized the mission and vision of SHARE in Toposaland. The SHARE founder, Sammy Murimi, joined the meeting via Zoom where he challenged the team to stay on the course and not to waiver despite words of discouragement that may come from well meaning friends and family. He reminded them to remain good stewards of both their time and resources as the Toposa people will be watching them; that the life that they live will be an example to others.
Entry: Seven of the fifteen missionaries left for Toposaland on August 16th. They will spend the first 2 weeks identifying and verifying new villages to be reached and collecting factual survey information that will guide them in the next steps of evangelism and church planting.
The seven missionaries that have begun their new calling
Left to right: Miramoe Nickleby Ekiru, Phanuel Loole, Simon Latobo, William Mariao, John Eipa, Alfred Morulem, Ekidor Ewoton Akoroto
TURKANALAND
PRAISES
Protection from COVID-19
Grateful for the DMM Tools: Audio Bibles, DMM bookmarks and Projectors
The continued DMM training of Champions has greatly impacted the people and more people are coming to Christ through the Lighthouses and listening to Audio Bibles
Continued spiritual growth through Lighthouses
Continued care of the DMM Centers by the local church members
Drilling for water will begin on September 2nd at the Chokchok DMM Center
Grateful for the peace between the Turkana and the neighboring Pokot tribe
REQUESTS
Clean drinking water across Turkanaland
For Motivators to grow spiritually strong and healthy congregations, and for the ability to walk the long distances between villages especially when reaching believers as they migrate in search of pasture for their livestock
Coordination to fencing the DMM Compounds by local believers
Continued moderate rainfall to provide pasture for livestock and keep believers from frequent migration
More schools in the area for both adults and children
For those experiencing famine
Upcoming dedication ceremony for the Lokori DMM Center
For the Bible Pathways training in Sopel Zone
For these Motivators in Kalemng'orok Zone: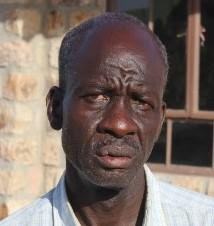 Richard Esinyen
Marko Mark Kaalei Eyanae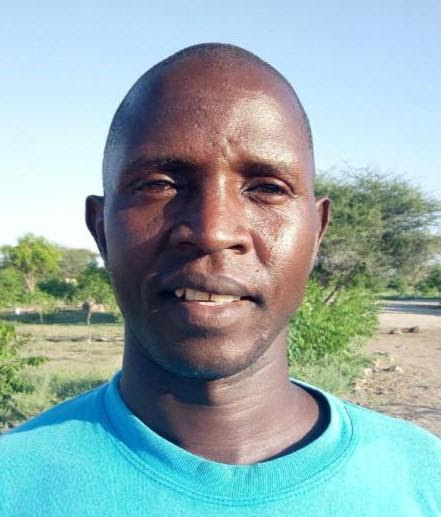 Johnson Ekadup Ewoi
Motivators profiles have now been updated through July. We invite you to visit
shareint.org/missionary-updates
anytime to read about what the Lord is doing through them. If you would like to send the Motivator whom you support an encouraging message, you may do so via the "SEND A MESSAGE" button on their webpage.
TOPOSALAND
PRAISE
The Missionary Team to Toposaland has begun to enter South Sudan!
REQUESTS
Wisdom of the Holy Spirit to guide and lead the missionaries so as to know and understand the Toposa people
That God will provide the right persons of peace in each village that the team will be visiting during the last 2 weeks of August
The Lord to show the missionaries how to deal with the territorial spirits and claim victory over forces of darkness
For Missionary Amos Erot Ekaale to acquire his passport soon so that he can join the rest of the team
Security in some areas (It is risky to travel.)
Availability of clean water
DISCERNING AHEAD… WHAT IS GOD CALLING SHARE TO DO NEXT?
    As we approach completion of our strategic outreach among the remaining unreached villages in Turkanaland through our DMM methodology, and as the outreach to Toposaland gets underway, we believe God is now calling SHARE to accelerate the spread of the Gospel into South Sudan, Ethiopia, Uganda and beyond by intentionally targeting and building a strong base of next generation believers across the northern frontier of Turkanaland. The next generation will become an army of spiritually and cognitively equipped disciples that will make it happen!
To do so, SHARE has now launched a "Next-Gen" initiative in partnership with like-minded churches and ministries. This initiative constitutes construction of DMM-based Sending Centers where training, spiritual growth, and maturity of the next-generation will take place. SHARE has identified 14 strategic sites for the centers (see map below).
The partnership will prepare the next generation at these centers by providing Sunday School and Education/Training opportunities for children and youth 5-7 days a week. Integral to the curriculum will be the established and proven contextualized DMM Methodology. Currently, the two northern frontier SHARE zones in Turkanaland – Kalobeyei and Kachoda – that border South Sudan, Ethiopia and Uganda comprise a total of 680 children and youth in their programs!
The budget for construction of all 14 Sending Centers is estimated at $380K. We invite you to partner with us in this important outreach through your prayers and financial support.

TURKANALAND MINISTRIES
    Needed by the end of 3Q: $50,767/KShs.5,076,700
TOPOSALAND OUTREACH
    Remaining Budget Needs: $12,846/KShs.1,284,600
NEXT-GEN INITIATIVE
    Remaining Budget Needs: $282,000/KShs.28,200,000
Click the button below to make a donation. If donating online, you may assign a donation using the designation box. After you have chosen 'PayPal' or 'Credit or Debit Card', the next screen will allow you to designate which project you would like your donation to go to. To do so, click where it says "Designate ministry to receive funds below", and type your response there (i.e. Turkanaland, Toposaland, Next-Gen). Then complete your transaction. If donating by mail, you may assign your donation by writing it on the check's Memo line or including a note.
We also request you to consider sponsoring one or more of our Motivators that are in need of support at $2,400/KShs.240,000 per year (or $200/KShs.20,000 per month). You can sign up to support one here.
Thank you SO MUCH for your prayers and support!
STORM Team 1998