The SEED – April 2021

APRIL 2021 EDITION
"Go, therefore, and make disciples of all the nations, baptizing them in the name of the Father and the Son and the Holy Spirit, teaching them to follow all that I commanded you; and behold, I am with you always, to the end of the age."
– Matthew 28:19 & 20
Launch of the Toposa Outreach Initiative!
    It all began in July 2017. At the SHARE International Missions Institute (SIMI) graduation ceremony held at the SEND Center in Lodwar, Kenya, the Turkana students started chanting "We are a Missionary Tribe!" Fast forward, by late 2020, God had called 11 of the 165 students that graduated from the program over the years to go to the largely unreached neighboring Toposa tribe of South Sudan. Joining them are 4 others who belong to the Toposa tribe and live in the Kakuma Refugee Camp in Turkanaland. SHARE will be commissioning this team of 15 to Toposaland during a ceremony at the SEND Center in Lodwar on Sunday, April 25th, 2021! The plan is to have the missionaries enter Toposaland between May and July – after all the paperwork and other necessary preparations are finalized.
    The initial task for the team will be to carry out a "Gap Analysis" – mapping out the areas where the Gospel has not penetrated among the Toposa people. In keeping with SHARE's commitment to serve in collaboration with existing evangelical Missions ministries serving in a geographical area, the analysis will be conducted in conjunction with a consortium of agencies called 'TNJ' (Toposa, Ng'aratom, and Jiye) currently serving among the Toposa people. TNJ is itself a subset of the Global Alliance for Church Multiplication (GACX) – a coalition of churches and mission agencies working to saturate the world with multiplying disciples, leaders, and churches.
    We want to thank you for your continued support to finish the task of reaching the remaining 30-35% unreached Turkana population. We also invite you to support this new initiative to Toposaland. You can give via the links at the bottom of the page. When you give, please indicate that your donation is for 'Toposa'. Thank you for choosing to partner with us in reaching the lost for Christ.
~ Sammy Murimi, Toposa Initiative Facilitator
The 15 Missionaries being commissioned to take the Gospel to Toposaland, South Sudan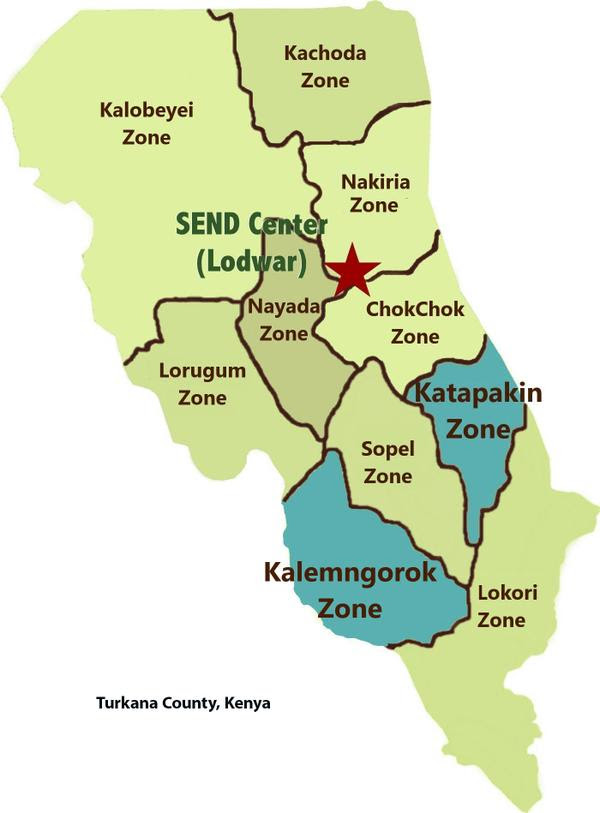 Churches are continuing to thrive in Katapakin Zone! To date there are 46 churches and 61 Champions leading and training 271 disciples in 80 Lighthouses! A total of 27 people placed their faith in Christ and 37 disciples were baptized this month. DMM is thriving too! Disciples are going out and sharing their faith with their neighbors, who in turn are coming to Christ, attending the DMM training, and sharing their faith with their neighbors. As Motivator Emmanuel Ekamais Eleman stated in a recent interview, "The number of Christians have increased because of what we teach in DMM. It is what saves and changes people's lives. Disciples that I teach in DMM are really bearing fruit. They go the extra mile to teach others. Those others go and bring others, and the chain goes on. Consequently, the number of Christians is increasing every day! DMM has greatly contributed to that!"
   Three new churches were planted this month: Morusipo Village under the leadership of Motivator Paul Loreng Imojong; Nakelei Village under the leadership of Evangelist Joseph Lopua Lomoru; and Kangikam Village under the leadership of Evangelist Charles Maraka. Zone Coordinator, Michael Silale is discipling Joseph and Charles as they lead these two new churches. All these congregations began as Lighthouses and have grown to become full-fledged churches. The average attendance on Sundays ranges from 70 – 110 members per church.
   The people still face daily challenges, including lack of clean drinking water, rain for their crops and animals, and food. They are grateful for the new DMM Center that was completed last month.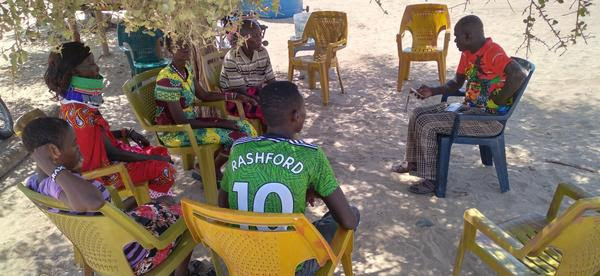 Champion David Emong Erukudi and his Lighthouse listening to the Audio Bible
New church plant in Kangikam Village, under the leadership of Evangelist Charles Maraka and Coordinator Michael Silale, kneel for prayer

    Four days of training for Lighthouse Champions was held in Kalemng'orok Zone this past month. A total of 64 Champions attended. Staff from Lodwar, including Jackson Erus, James Ewoi, Sarah Esekon, and Dalmas Esekon did a great job of training. Altogether, 72 Champions are teaching the DMM curriculum to 382 disciples!
   One new church was planted in the Village of Dopar this month under the leadership of Motivator Peter Losekon Ekir. This full-fledged church began as a Lighthouse and now has 55 members.
   Audio Bibles are continuing to be a source of great encouragement and learning. More and more disciples in the Lighthouses are eager to hear more of God's Word. They are asking for their own Audio Bibles so they can listen at home and share with their neighbors.
   People are still migrating due to the drought in the area. The Motivators are asking that you pray with them for rains to come and heal their parched land, for more laborers of Christ to heal the broken souls, and for healing of the increasing number of COVID-19 cases that is ravishing the people.
Motivator Johnson Ewoi and his Lighthouse in Korinyang Village
Mary Esinyen teaching a Sunday School Class in Nakurchanait Village, Sopel Zone
On March 7-9 the Champions, Motivators, Monitors and Adult Literacy (AL) teachers gathered at the DMM Center in Nayada Zone for training. Simon Tukei, the AL teacher, encouraged the Teachers in their work, taught them new concepts and reinforced the methods they have been using. All the participants went away encouraged and strengthened, eager to put the new tools into practice.
AL Teacher Simon Tukei preparing for the 2-day training seminar for leaders at the Nayada Zone DMM Center
Lokori Zone DMM Center will be completed by end of April!
It will be named "Samara" ("Protected by God")
   PRAISES
Protection against COVID-19
Opening of the DMM Center in Katapakin Zone
The Construction of the DMM Center in Lokori Zone!
Many have been saved, healed, and protected as God's Word continues to be shared by Motivators and Champions
Increased number of disciples, Lighthouses, and spiritual growth in Katapakin and Kalemng'orok Zones
Four new churches planted this month: 1 in Kalemng'orok and 3 in Katapakin Zones
Continued care of the DMM Centers by the local church members
Chairs donated to the DMM Center in Kalemng'orok
REQUESTS
For clean drinking water across Turkanaland
Strength for Motivators to help grow spiritually strong and healthy congregations
Safe travel for Motivators as they traverse the villages and DMM Centers for ministry
More men to answer the call to become Champions
Cessation of insecurity within the neighboring communities that border Turkana County
Provision of funds by local believers towards fencing DMM compounds
For moderate rain to grow pasture for livestock so as to keep people from frequent migration
Food during this time of drought
Cessation of tradition of early marriages for girls
Please pray for these Motivators in Kalemng'orok Zone:

Alfred Morulem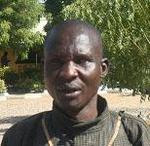 James Ekuwom
Peter Losekon
We are grateful to the Lord for His provision through faithful supporters like you – to enable continued harvest and multiplication of souls for Christ all across Turkanaland. Thank you for being available to the Lord to be a channel of blessing to many in Turkanaland through SHARE. As we begin the Second Quarter, we request you to pray and consider a generous donation to meet the $163,873 needed for the Quarter. Please see below for different ways to make your donation. You can always reach Sammy at  318-243-4243 or sammymurimi@shareint.net if you have questions.
Thank you SO MUCH for your prayers and support!
We also request you to consider sponsoring one or more of our Motivators that are in need of support at $2,400/year (or $200/month). You can sign up to support one here. 
You may also mail your donation to:
SHARE International, Inc.
P.O. Box 1011
Wolfforth, TX 79382
You may reach the SHARE Director, Dalmas Esekon, at: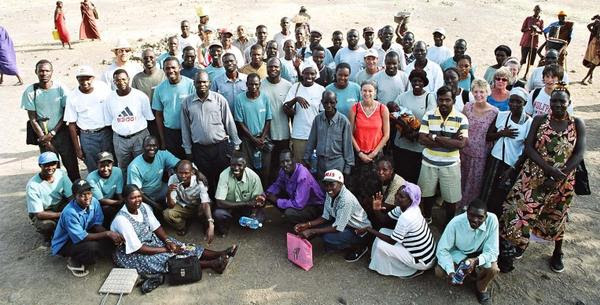 STORM Team 2005