The SEED – May 2020
MAY 2020 EDITION
Sing the praises of the Lord, you his faithful people; praise his holy name.
For his anger lasts only a moment, but his favor lasts a lifetime;
weeping may stay for the night, but rejoicing comes in the morning.
Psalm 30:4-5
COVID-19 Update
    As of May 18th, no COVID-19 cases had been reported in Turkana. Praise God! Strict border restrictions and a 7pm – 7am curfew remain in place in Kenya. Even though most ministry activities remain on hold, our Zone leaders are keeping an eye on their villages as best as they can. Hunger is prevalent. Flooding has created sanitation problems. Due to inflation of prices, most people cannot afford sanitizers and face masks.
    Our office in Lodwar writes, "Despite all the current troubles, we are encouraged by Psalm 46:1-3. 'God is our refuge and strength, an ever-present help in trouble. Therefore we will not fear, though the earth give way and the mountains fall into the heart of the sea, though its waters roar and foam and the mountains quake with their surging.'"

Amazing Impact of Audio Bibles
Share has distributed 1,096 solar-powered Turkana-language Audio Bibles throughout Turkanaland. The beneficiary oral learners are using the devices in the villages:
1. As a teaching tool by trainers in DMM cell-groups.
2. To learn the Word of God more easily through listening.
3. To share the Gospel and evangelize among unreached people in the villages.
More and more people are turning to Christ and growing deeper in their faith as they listen to the Spoken Word, with Bible study becoming the central focus.
Cell-groups in the churches are multiplying much faster.
Users claim the device is the simplest and most effective way of sharing God's Word of salvation among the oral culture, and it's "costless."
The devices have created much interest among nonbelievers to "know the Christian God" in their own language, resulting in increased number of people turning to Christ for salvation and wanting to grow deeper in their faith.
The Word of God is now accessible to more people in a given village "all at once," and His glory "is filling the earth faster" (Hab. 2:14).
It's easy to pass the device from person to person, especially during the COVID-19 period, when social distancing and stay-at-home restrictions are enforced.
       In Lorugum Zone, Monitor Abraham Lokuwom reported that the Audio Bibles have served to encourage and teach believers, reminding them that God is always with them. They are inspired and compelled by the Holy Spirit to share enthusiastically what they have learned! Abraham added that Audio Bibles have contributed immensely to the increasing number of cell-groups during COVID-19 restrictions, and believers continue to grow in their faith during these uncertain times.
        Monitor David Koriang of Nakwakaal Village in Lokori Zone reported that God recently used the Audio Bible to touch the lives of two warriors, Nakorot and Lakaaran. The two warriors were rustlers, dreaded by villagers. They raided and stole, instilling great fear in the community. While stuck at home due to COVID-19 restrictions, they visited a small men's cell-group where they heard God's Word for the very first time over an Audio Bible. They listened, believed, and surrendered their lives to Christ! Nakorot and Lakaaran have now been transformed and are being trained by David to make disciples of others.
Request from Cell-Group Leaders
"We are witnessing great spiritual impact through the Audio Bibles. We continue to reach more and more unreached clusters within Turkanaland through our DMM methodology. The desire for Bible study lessons is becoming the heartbeat of many believers that are growing in their faith by listening and practicing the Spoken Word of God. We request more Audio Bibles."
New Church Plants & Cell-Groups
    Despite COVID-19 restrictions, 16 new churches have been planted in 8 Zones this year! A total of 166 cell-groups, or "Lighthouses", have now been established throughout the 10 Zones. Disciples continue to multiply, now with 100 trained DMM leaders, or "Champions", ministering across Turkanaland.
Construction of DMM Center in Kachoda Zone
    The Lord has provided funds through a church in Wisconsin to build the 5th DMM Center in Turkanaland! Construction began on April 23rd in Kachoda Zone, near the border with South Sudan. The Lord also provided water for the construction from an existing borehole near the site and a new hand pump to draw the water. The project will be completed in a few weeks.
    Construction of the 6th DMM Center will begin in Chokchok Zone as soon as the Lord provides the $35,000 needed for the project. We believe He will provide soon, so the momentum to finish the remaining four Centers can continue unabated. Your support in this endeavor is greatly appreciated.
Molding bricks – Each one is made by hand!
Preparing the foundation

Almost done!
Blessing of Rain in Turkanaland
    The Turkana people have every reason to thank God. In mid-April heavy rains began falling in Turkanaland! Our own Share premises in Lodwar was saturated. The rain has been a great blessing to the predominantly nomadic pastoralist Turkana people. They are able to stay in one place for longer periods of time now that pasture is available for their livestock. This enables effective ministry among them by our trained missionaries. Please pray for those that lost livestock to the floods.
Please pray for these Motivators in Kachoda Zone:

John Lokiria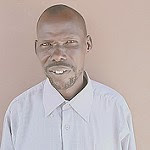 Joseph Ichom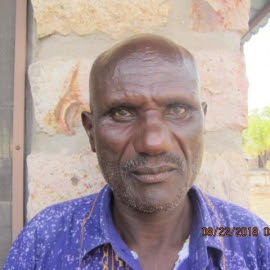 Samwel Lokiriama
MOTIVATOR UPDATES
    SHARE has now added monthly updates on each Motivator on our website through March 2020. We invite you to take a moment to read at this link – 
https://shareint.org/missionary-updates/
– how God is using them.
FINANCIAL STEWARDSHIP
    We thank you very much for your continued prayers and support, especially during this very turbulent and unpredictable economy resulting from COVID-19. We stand firm on God's promise that, as we give the resources He has entrusted to us, He will give to us "a good measure, pressed down, shaken together, and running over" (Lk. 6:18) so that we can give even more.
  The financial need for the remainder of 2Q of 2020 stands at $97,648. Your generous donation will go a long way to alleviate some of the ministry's pressing needs.
You may also mail your donation to:
SHARE International, Inc.
P.O. Box 1011
Wolfforth, TX 79382
You may reach the SHARE Director – Sammy Murimi – at:
director@shareint.org
(318) 243-4243
CONSTRUCTION OF THE VERY FIRST CHURCH PLANTED BY SHARE IN 1997, NADAPAL VILLAGE, NAYADA ZONE