The SEED – December 2020
DECEMBER 2020 EDITION
'I thank Christ Jesus our Lord, who has given me strength, that he considered me trustworthy, appointing me to his service…The grace of our Lord was poured out on me abundantly, along with the faith and love that are in Christ Jesus…I was shown mercy so that in me, the worst of sinners, Christ Jesus might display his immense patience as an example for those who would believe in him and receive eternal life. Now to the King eternal, immortal, invisible, the only God, be honor and glory for ever and ever. Amen.'
1 Timothy 1:12-17 NIV

Transitioning Authority to Indigenous Leaders
    This month marks exactly 23 years since SHARE began ministry among the Turkana people of Kenya. God called Sammy to reach Turkana people with the Gospel in 1978. It took another 19 years before Sammy could initiate the ministry there with our Turkana brother John Nakara (now the Member of Parliament for the Turkana Central Constituency). Among those that volunteered to serve with us from the outset was Dalmas Esekon. He has served with distinction – with unparalleled commitment and dedication to fulfill the SHARE vision of sharing the Gospel in every village in Turkanaland.
    Time has now come for Sammy to pass on the leadership mantle to Dalmas. We invite you to listen to Sammy's message in this video clip.
Join us via Zoom to watch the "Passing the Baton" ceremony here https://us02web.zoom.us/j/83343264102 on Saturday, December 19th at 7:00AM CST (4:00PM Kenya Time). Visit Passing the Baton Ceremony via Zoom Webinar – Share International to view the schedule for the event.
    The chart below shows how the Disciple-Making Movement (DMM) is expanding across Turkanaland. The second column shows how many disciples were in the launch group in each zone in the beginning of January 2020. The next column shows how many disciples they have currently. The Zones highlighted in yellow depict the zones that are graduating to 1st Generation of believers. The Zones highlighted in light green depict the zones that are currently in Generation 1. Chokchok and Kalemngorok Zones, shown in dark green, are now moving to Generation 2!
    To date 2,148 Audio Bibles have been distributed throughout Turkanaland. These Bibles are a great source of spiritual nourishment for the believers. A total of 624 DMM signage bookmarks have been distributed to disciples who have been taught how to use them to teach new believers how to share their faith with others. At the moment only 4 of the 10 Zones have a projector for screening The Jesus Film during evangelistic meetings. Each projector kit costs $2,500.
Updates from the Zones indicated in blue are featured in this newsletter.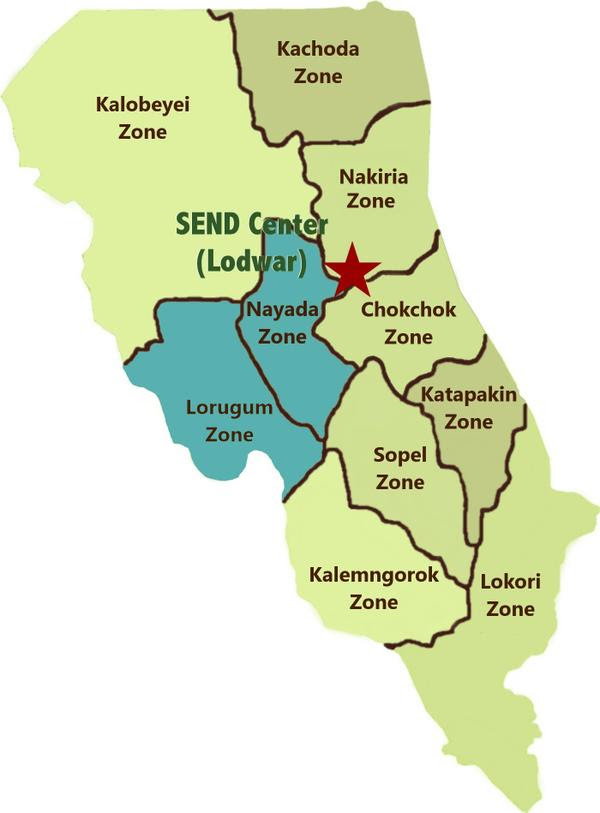 Lorugum
    Motivators are continuing to do homestead-to-homestead evangelism in the villages as well as praying for people individually. Currently there are 34 churches in the zone served by 8 Motivators. Lighthouses are growing, with new souls coming to Christ. A total of 28 people accepted Christ in November! There are 28 Lighthouses, each with a Champion who is using the Audio Bible to teach the DMM Methodology. The Motivators use it during Sunday Services, for personal edification and nourishment and to teach attendees how to share the Gospel with other villagers. A total of 63 Audio Bibles have been distributed in the zone.

Monitor Silas Ekomwa (middle front) with Champions and Church Leaders
Nayada
    Motivators are using the DMM methodology to teach disciples in the Lighthouses. They continue to strengthen each other in the faith through prayer and listening to the Word of God. They are training Champions, who are effectively teaching in their respective Lighthouses. They work as a team training and sharing their resources with the Champions as needed. Currently there are 52 Lighthouses, each with a Champions. One of the challenges they face is inaccessible roads to reach and train more Champions. Overall, they are encouraged that DMM training is going well. The multiples Adult Literacy Classes have witnessed great attendance, which is an added advantage in training the DMM methodology. The Monitors and Motivators are grateful to SHARE for providing the Solar-Powered Audio Bibles, which are widely used by the people in the remote villages.
    There are 54 churches in the zone. A total of 42 people made a decision to trust Christ as Savior in November, and 20 of them were baptized! One new church was planted the same month in Kasgoletom Village!
Nayada Zone Champions, Motivators, and Monitors at the DMM Center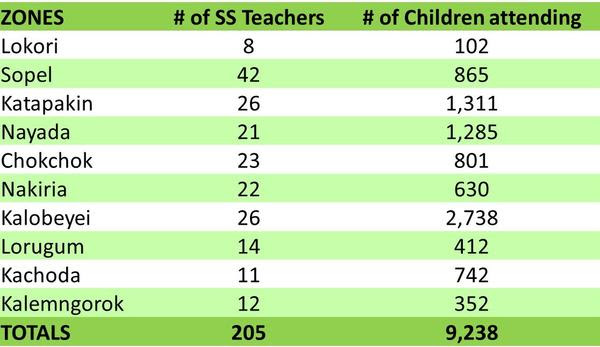 Sunday School Teacher, Thomas Lomog'ol, sharing the Gospel with children in Kapua Village, Nakiria Zone
Lorugum Zone
Construction of the 8th DMM Center is almost complete!
Just two more Centers to build!

   PRAISES
Increase in the number of Lighthouses in Lorugum Zone
Provision and fast distribution of Audio Bibles and Bookmarks
The Construction of the DMM Center in Lorugum is almost complete
Protection against COVID-19
Soon to be completed DMM Center in Lorugum Zone
For all the Adult Literacy Classes that are helping the people in Nayada Zone learn to read and write
Despite the pandemic we are still reaching lost souls for Christ
REQUESTS
For clean drinking water across Turkanaland
Strength for the Monitors and Motivators to help grow spiritually strong and healthy Zones
For churches worshiping under trees to stay strong when they cannot meet due to high winds or rain storms
Cessation of insecurity within the neighboring community of Uganda that borders Turkana County
For moderate rain to grow pasture for livestock so as to keep people from frequent migration
Please pray for these Motivators in Lorugum Zone:

Silas Ekomwa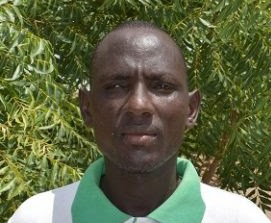 Samuel Lomarani
William Boniface Esekon
SHARE Director's 2020 Walk-A-Thon
    With God's help, as of December 15, Sammy has walked 320 miles (508 km) since October 1st of the target 368 miles (592 km) by December 31st! Please make a donation of any amount to support Sammy in raising the remaining $127,300 needed for 4Q. Almost there – together!
You may also mail your donation to:
SHARE International, Inc.
P.O. Box 1011
Wolfforth, TX 79382
You may reach the SHARE Director – Sammy Murimi – at:
director@shareint.net
(318) 243-4243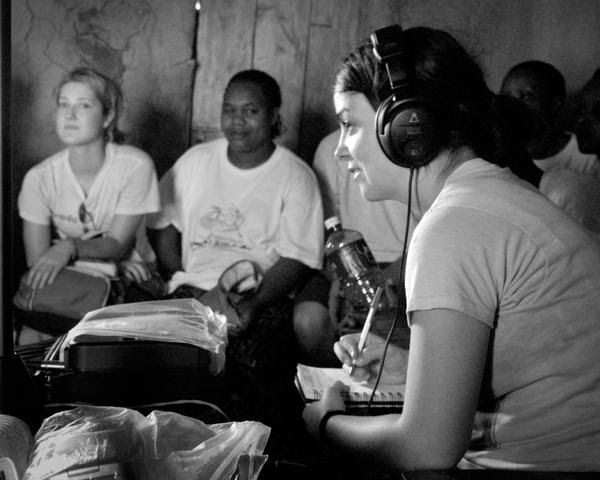 Holly Petre from STORM 2004 recording Turkana music