Toposa Outreach Update – November 2021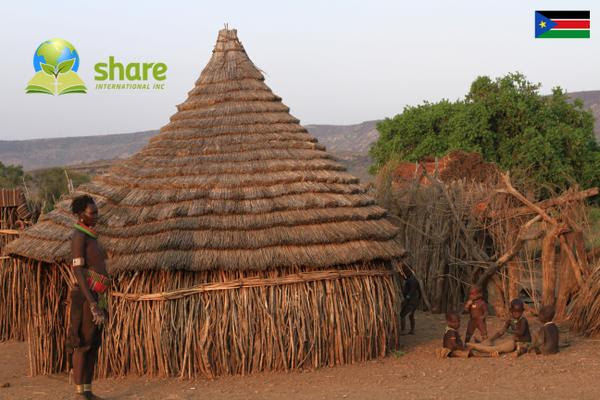 NOVEMBER 2021
   The Toposa Outreach Missionary Team has now entered and is settled in among the Toposa people of South Sudan! The missionaries reached three previously unreached villages in November – Naminiot, Nateregat, and Kop in Kapoeta North region where they carried out homestead-to-homestead evangelism and screened The Jesus Film. They are now set to reach two more villages in December – Choroi and Lolepanin in Kapoeta South region. The leader of the team – Nickleby Miramoe – reports:
"The Toposa people are very receptive and friendly to us, allowing us to share the Gospel of our Lord Jesus Christ without problems. We have now completed survey in 33 villages and witnessed 28 souls put their faith in Christ as Savior. We are expecting more to come to know Christ through the DMM methodology – using Audio Bibles, signage bookmarks, and screening The Jesus Film. They love watching The Jesus Film! Currently we are working on building deeper relationships while mapping more unreached villages. We are in the early stages of reaching the people; we have not established any congregations yet. We have distributed 41 Audio Bibles in Payam Division, 20 in Kauto Administrative Region, 10 in Mogos, and 11 in Patinga."
Three major challenges here include traditionalism, animism, and lack of clean water.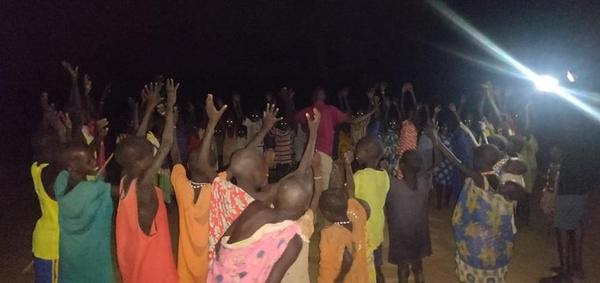 SCREENING THE JESUS FILM IN A TOPOSA VILLAGE
A GROUP OF TOPOSA MEN THAT HAVE ACCEPTED CHRIST
THREE OF THEM HAVE VOLUNTEERED TO BECOME CHAMPIONS.
Take time to listen to Joseph Lotabo's tesitmony. He is a new believer.
PRAISES
Safe trip for theToposa Outreach Missionary Team from Turkanaland to Toposaland in November and good reception by the Toposa people
Grateful to the SHARE International fraternity and supporters for praying for the Toposa Outreach Missionary Team and providing the necessary materials to facilitate the outreach
REQUESTS
For peace and reconciliation between the Toposa and Murle communities
That gender-based violence experiences in many parts of Toposaland that lead to early marriages will stop
Intervention through God's Word and Literacy programs in Toposaland
For the availability of an Adult Literacy teacher