Praises & Petitions from Turkanaland: Week 27
WEEK OF NOVEMBER 30th, 2020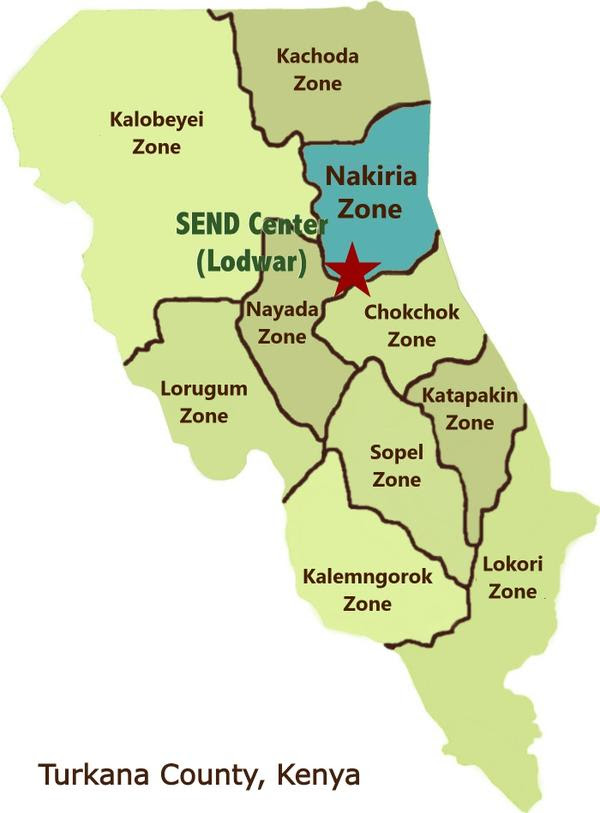 This past weekend, a new church was planted in Kangarukia Village, Nakiria Zone! The SHARE team traveled about 94 miles (152 km) to reach the remote village. The team and local Motivators began by visiting homesteads to pray for villagers and invited them to view The Jesus Film. Later, 125 villagers attended the screening, 58 were saved, and 33 baptized! The first church service was held on Sunday, and 53 people attended! Motivator Gabriel Elimlim Kerio will be the pastor of the new church.
    During their 4-day visit, the team also introduced the DMM methodology to the new believers, and one Lighthouse was established! Pray with us that the new believers continue to grow in their faith and become disciple-makers. We are so grateful to God for allowing the team to reach the lost souls in Kangarukia Village; even the local witchdoctor gave his life to Christ!
Motivator Joseph Ewalan leads new believers to Christ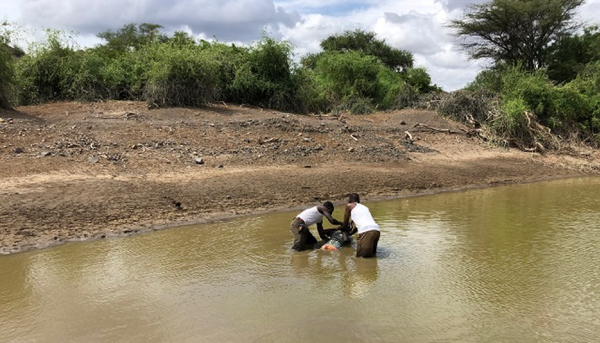 Motivators Peter Ille and Asuroi Phillip baptize new believers in a pond

Construction of the Lorugum Zone DMM Center is underway!
Successful church plant in Kangarukia Village
PETITIONS
Upcoming construction of Lokori Zone DMM Center
Healing for Motivators Peter Ewoton (Hep B), Samuel Aiyo (high blood pressure), Stephen Longor (diabetes), and Joseph Long'olol (minor stroke)
SHARE Director's Walk-A-Thon

With God's help, Sammy has walked 260 miles (418 km) since October 1st! He hopes to complete 108 more miles and raise the remaining $218,435 for 2020. Any donation toward this endeavor is greatly appreciated. Thank you so much!
You may also mail your donation to:
SHARE International, Inc.
P.O. Box 1011
Wolfforth, TX 79382
You may reach the SHARE Director – Sammy Murimi – at:
director@shareint.net
(318) 243-4243
THANK YOU SO MUCH FOR YOUR PRAYERS & SUPPORT!