Praises & Petitions from Turkanaland: Week 5
WEEK OF FEBRUARY 1st, 2021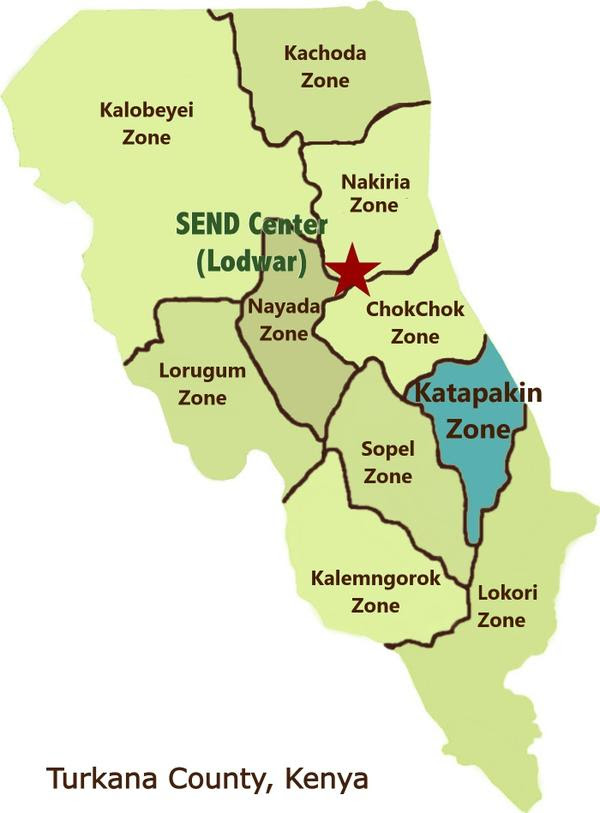 We have three Monitors in Katapakin Zone – Ewose Losagam, Paul Imojong, and Peter Nakoyen. They oversee a total of 9 Motivators. Their mother churches are located in the villages of Nakurio, Nawoitorong, and Louwae, respectively, with a total of 184 members. Attendance is low due to fear of COVID.
    Paul has planted 4 daughter churches in the remote villages of Nataruk, Kokure, Kaeriwosiye, and Kaipetun, with a total attendance of 203 members.
    The Monitors have trained 12 Champions, who are leading 12 Lighthouses, with 55 disciples learning how to become disciple-makers! They are grateful for the DMM Center that is currently under construction in the zone. They look forward to utilizing the Center to train many more Champions.

Ewose, Paul, and Peter
TESTIMONY
My name is Rebecca Akuuta. I attend Cornerstone Church in Nawoitorong Village, where Paul Imojong ministers. I used to be an alcoholic. It was my daily routine to wake in the morning and go to a brewing place to drink until dusk. My husband had the burden of taking me home every day. One day, Paul approached me and shared the Word of God and the way of salvation with me. He challenged me to quit drinking, join the church, and accept Christ. I gave my life to Christ that day and decided to start going to church.
    I became obedient to God's Word and followed Paul's teachings. I even started in some church activities and reaching my friends in the village with the Good News of Christ. Five of them gave their lives to Christ and joined the church! They are now in the Lighthouse that I am leading.
    May God's blessings be upon you.

PRAISE
COVID beginning to subside
Rapid progress of construction of the DMM Center in Katapakin Zone
PETITIONS
Disciples to stay determined in Gospel outreach to the lost souls
Rainfall
You may also mail your donation to:
SHARE International, Inc.
P.O. Box 1011
Wolfforth, TX 79382
You may reach Sammy Murimi at:
You may reach the SHARE Director, Dalmas Esekon, at:
THANK YOU SO MUCH FOR YOUR PRAYERS & SUPPORT!