Praises & Petitions from Turkanaland: Week 4
WEEK OF JUNE 22nd, 2020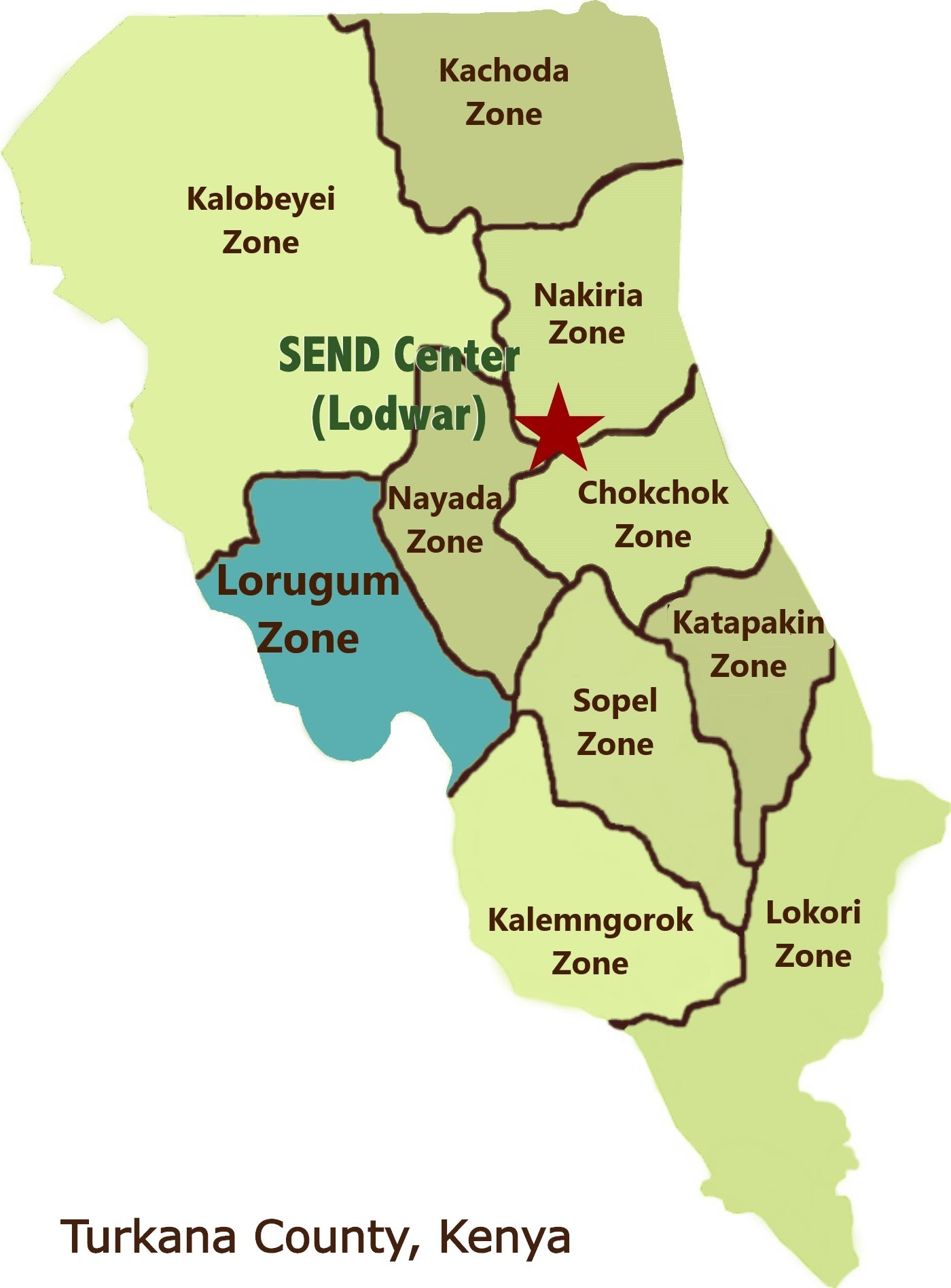 The last follow-up by the Share team to men in Lorugum Zone was in March of this year in Sasak-echoke Village. During that follow-up, 40 men were saved and baptized!
    Approximately 251 men attend church regularly throughout the 44 Share-planted churches in Lorugum Zone. These men continue to grow deeper in their faith through listening to Scripture. There are now 18 Men's cell-groups/Lighthouses throughout the Zone, with 18 active Champions! The 81 practicing disciples are becoming faithful followers of Christ and eager to learn more. So far, at least 8 of these men have successfully led others to faith in Christ by applying the disciple-making methods they have been taught!
Champion Patrick Eriongat of Nakorokorio Village
   I have been saved by Jesus Christ, the Lord. I am now a Champion of a cell-group at my local church in Loima Village, Lorugum Zone. God has been so gracious to us as we spread the Gospel. Many men are getting saved in my home village of Nakorokorio. I have brought others to know Christ and taught them how to do so as well. Myself and the other DMM Champions have grown much stronger in our faith and learned a lot from the Word of God since the Disciple-Making Movement began. We are grateful.
The men may stand firm in their faith
More men to have the passion of sharing the Gospel with others
People to turn from their traditional ways that are contrary to Christianity
Construction of Kachoda Zone's DMM Center has been completed! We are grateful to the Lord for making this possible through our donors, staff, and building crew. We thank the Lord for keeping the building crew safe from the coronavirus all this time.
DMM cell-groups to continue to reproduce throughout Turkanaland
Peace between Turkana and the neighboring Jie tribe of Uganda
Successful start of building the sixth DMM Center in Chokchok Zone on June 24th; that the Lord will provide the funds and other resources needed for the construction.
Successful start of sinking a water borehole in Nakiria Zone
THANK YOU SO MUCH FOR YOUR PRAYERS & SUPPORT!
You may also mail your donation to:
SHARE International, Inc.
P.O. Box 1011
Wolfforth, TX 79382
You may reach the SHARE Director – Sammy Murimi – at:
director@shareint.org
(318) 243-4243