Praises & Petitions from Turkanaland: Week 3
WEEK OF JUNE 15th, 2020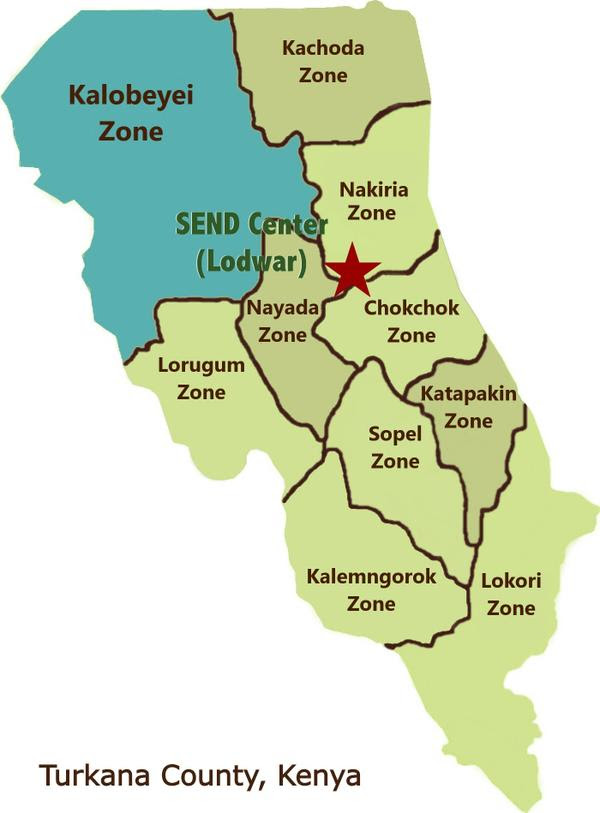 In the past month, eight additional cell-groups have been established in Kalobeyei Zone. There are now 27 cell-groups, or "Lighthouses", in the Share-planted churches throughout the Zone, with 27 active Champions! Disciples in these Lighthouses continue to grow through Bible study and prayer walks. They are beginning to make disciples of others by sharing their spiritual testimonies. So far, at least 14 disciples in the Zone have successfully led others to faith in Christ. Many of these new believers have now joined cell-groups and are becoming disciple-makers themselves! Four of the Motivators (missionaries) in the Zone reported that the increase in individual cell-groups is due to the trained disciples sharing the Word of God among others in their villages.
Champion Pius Achwa of Kakuma Village
I thank God that the pastor of my church, Emmanuel Esuguru, has appointed me to participate in DMM as a Champion, sharing the Gospel and training disciples. Sincerely, since I joined the DMM ministry, my spiritual growth, boldness to share the Gospel, and relationship with the Lord have excelled. I am seeing God bring more and more men and families to the church and restore broken relationships. My entire community is growing deeper in faith. The Audio Bibles and DMM bookmark teaching cards are great tools in sharing my story and God's story with the unreached people within my area. I thank God for this method of sharing His Word. God bless His Word! God bless the DMM team and beneficiaries! Amen.
God to provide funds for the drilling of a water borehole at the Kalobeyei Zone DMM Center
Disciples to continue to multiply throughout the Zone
Construction of Kachoda Zone's DMM Center has been completed! We are grateful to the Lord for making this possible through our donors, staff, and building crew. We thank the Lord for keeping the building crew safe from the coronavirus all this time.
DMM cell-groups to continue to reproduce throughout Turkanaland
Land acquisition for DMM Centers in Lokori and Katapakin Zones
Livestock affected by the devastation caused by locusts
Successful start of building the sixth DMM Center in Chokchok Zone on June 24th. Pray that the Lord will provide the funds and other resources needed for the construction.
THANK YOU SO MUCH FOR YOUR PRAYERS & SUPPORT!
You may also mail your donation to:
SHARE International, Inc.
P.O. Box 1011
Wolfforth, TX 79382
You may reach the SHARE Director – Sammy Murimi – at:
director@shareint.org
(318) 243-4243