Praises & Petitions from Turkanaland: Week 24
WEEK OF NOVEMBER 9th, 2020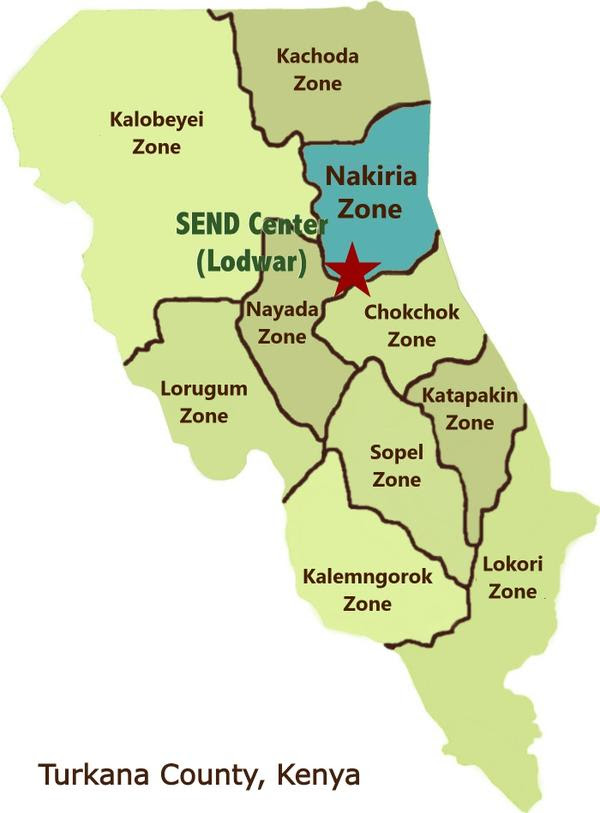 On October 2nd, the SHARE team traveled to Kangarukia Village, Nakiria Zone (94 miles/152 kms away from Lodwar) to survey the village for future church planting. The travel was difficult due to lack of accessible roads.
Upon arrival, the team met with the village elders to present the Gospel and discuss establishing a church there under Motivator Gabriel Kerio. The elders were very receptive to the Gospel and allocated land for SHARE to plant a church! One of them was given an Audio Bible. The team also gave biscuits to children.
    This month, the SHARE team will revisit the village to do homestead-to-homestead evangelism, screen The Jesus Film, and begin DMM teachings with those who accept Christ as Savior.
A Homestead in Kangarukia Village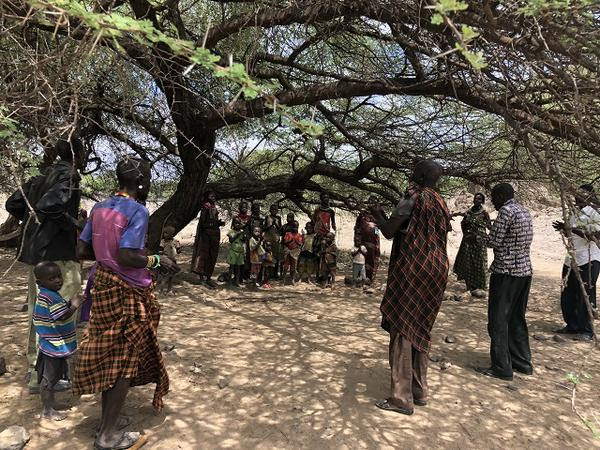 SHARE Team Teaching Songs of Praise in Kangarukia Village
Reception of the Gospel during the upcoming homestead-to-homestead outreach in Kangarukia Village this month
Provision of water and medical facility in the village

Construction of the Kalemng'orok Zone DMM Center is complete!
Construction of the Lorugum Zone DMM Center has begun!
SHARE staff & Motivators committed to the ministry
Disciples to continue to multiply so that all of Turkanaland can know the Lord
God to halt the rising number of COVID cases in Turkanaland and the entire nation
SHARE Director's Walk-A-Thon

With God's help, Sammy has walked 172 miles (277 km) since October 1st! He hopes to complete 368 miles and raise the remaining ministry funds for this year by December 31st. Any donation per mile is greatly appreciated. Kindly indicate in the memo/designation box that your donation is for the Walk-A-Thon. Thank you so much!
You may also mail your donation to:
SHARE International, Inc.
P.O. Box 1011
Wolfforth, TX 79382
You may reach the SHARE Director – Sammy Murimi – at:
director@shareint.net
(318) 243-4243
THANK YOU SO MUCH FOR YOUR PRAYERS & SUPPORT!