Praises & Petitions from Turkanaland: Week 22
WEEK OF OCTOBER 26th, 2020
When he heard this, Jesus said, "This sickness will not end in death. No, it is for God's glory so that God's Son may be glorified through it."
John 11:4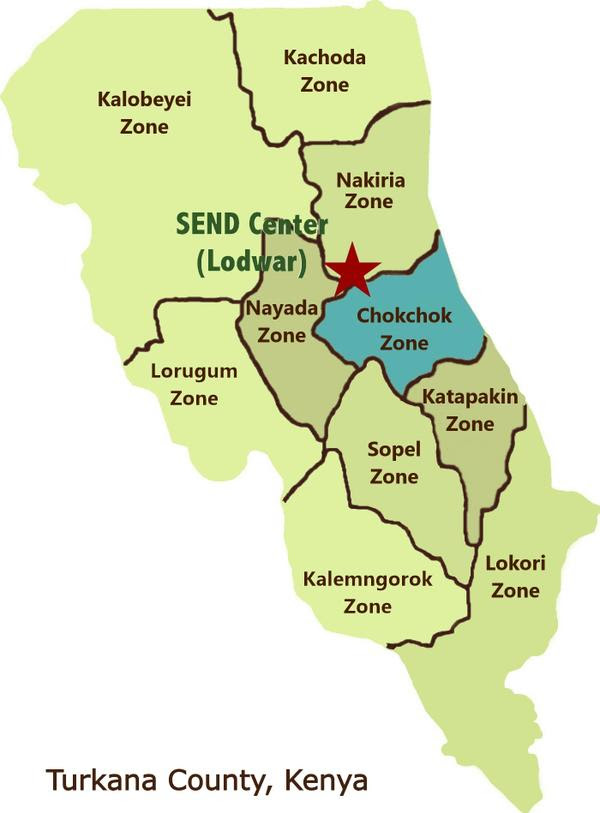 In late-September, Motivator Ingolan Ekidor and his team reached and planted a daughter church in the remote village of Nasigira in Chokchok Zone! This village is about 2.5 miles from Ingolan's mother church in Narengo Village.
    During their 6-day visit, they visited homesteads to share the Word of God and pray for villagers, and as a result, 17 people were saved. A total of 43 villagers attended the very first church service, and 11 were baptized!
    Ingolan is working to establish Lighthouses in the village by the end of this month. He is training 3 members to be Champions. The disciple-makers-in-training were given Audio Bibles and DMM signage bookmarks.
    I'm Esther Napeyok from Nasigira Village. I thank God and am grateful for the man of God, Motivator Ingolan Ekidor, whom God used to reach our village with the message of Christ.
    In the last two years, my life was not easy because of something unknown that caused me to lose my sight. I became blind. I was not happy, and I couldn't do my usual chores as a parent. This led me to consult with the witchdoctors in my village and even neighboring ones seeking healing for my eyes, but nothing happened. 
    In the last week of September, men of God from Share International came to my village and visited homesteads with the message of Christ. When they reached my home, I told them about my need, and they prayed for me. I gave my life to Jesus and believed He would heal me. After an hour of prayer, God did a miracle, and my sight was restored. I thank God for what happened that evening and for using men of God to share His grace and healing power to me. Thank you, Jesus!
    Since then, I am in Christ, sharing this grace with my family and villagers. Since they knew about my previous condition, many are responding to the Christian faith. There are currently over 40 members in our church. 
    I am looking forward to starting a Lighthouse with my family of 11. Through motivation and facilitation of Ingolan, God will provide the necessary tools. Pray with me that my faith in Christ, my fellowship in the body of Christ, and my sharing Christ's power of healing in my village will grow and be a blessing to others. Amen.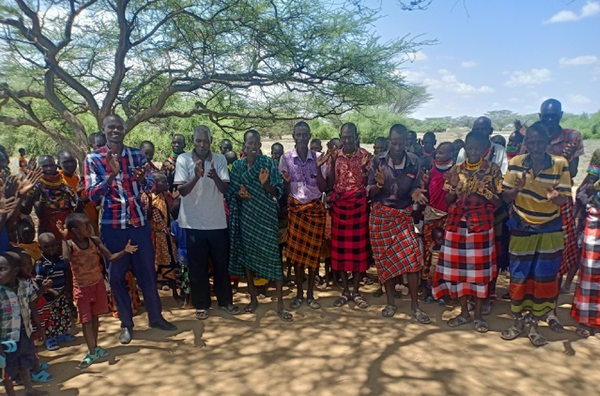 Worship service in Nasirgira Village
Quick formation of Lighthouses and training of church leaders
Remaining villagers to accept Christ and join Lighthouses soon
Steadfast faith among believers and continued outreach to others with the Gospel
SHARE Director's Walk-A-Thon

With God's help, Sammy has walked 100 miles (161 km) since October 1st! Please make a donation of any amount to support Sammy in raising the remaining funds needed for this year. Kindly indicate in the memo/purpose box that your donation is for the Walk-A-Thon. Your prayers and support make ministering to the Turkana people possible. Thank you so much!
You may also mail your donation to:
SHARE International, Inc.
P.O. Box 1011
Wolfforth, TX 79382
You may reach the SHARE Director – Sammy Murimi – at:
director@shareint.net
(318) 243-4243
THANK YOU SO MUCH FOR YOUR PRAYERS & SUPPORT!