Praises & Petitions from Turkanaland: Week 20
WEEK OF OCTOBER 12th, 2020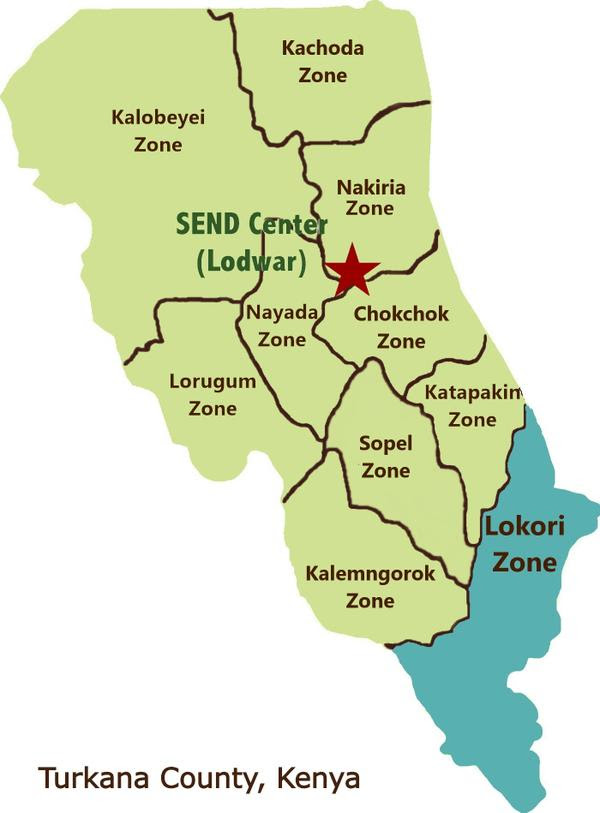 The three Monitors of Lokori Zone are David Koriang, Jacob Long'ol, and Robert Ekalale. Their mother churches are located in Kaaruko, Naukotlem, and Lokori villages respectively. In the past month, 15 people have been saved and joined these mother churches. The Monitors have also planted 11 daughter churches in remote villages. In all 14 of their churches combined, there are 18 Lighthouses with 18 trained Champions teaching 139 disciples how to make disciples of others.
    There are 30 targeted villages in the Zone that SHARE has yet to reach with the Gospel. Each Monitor and his disciple-makers plan to reach at least one of these villages before the end of this month! Pray that the Monitors and disciple-makers will reach these villages.
    Watch the video below to hear the testimony of one of Monitor David's Champions.
Women's Lighthouse in Kaaruko Village
PRAYER REQUESTS FOR LOKORI ZONE
Protection from COVID
Provision of rainfall
DMM to continue to expand throughout the Zone
Villagers to be receptive and eager to know the Lord as they hear the Gospel for the first time
SHARE Director's Walk-A-Thon

Here is an update on Sammy Murimi's Walk-A-Thon. With God's help, Sammy has vowed to walk a total of 368 miles at 4 miles/day from October 1st to December 31st. He is looking for enough sponsors to raise at least $1,000/mile. Click the "Donate" button below to sponsor Sammy with any amount. Your sponsorship will be greatly appreciated!
You may also mail your donation to:
SHARE International, Inc.
P.O. Box 1011
Wolfforth, TX 79382
You may reach the SHARE Director – Sammy Murimi – at:
director@shareint.net
(318) 243-4243
THANK YOU SO MUCH FOR YOUR PRAYERS & SUPPORT!