Praises & Petitions from Turkanaland: Week 14
WEEK OF AUGUST 31st, 2020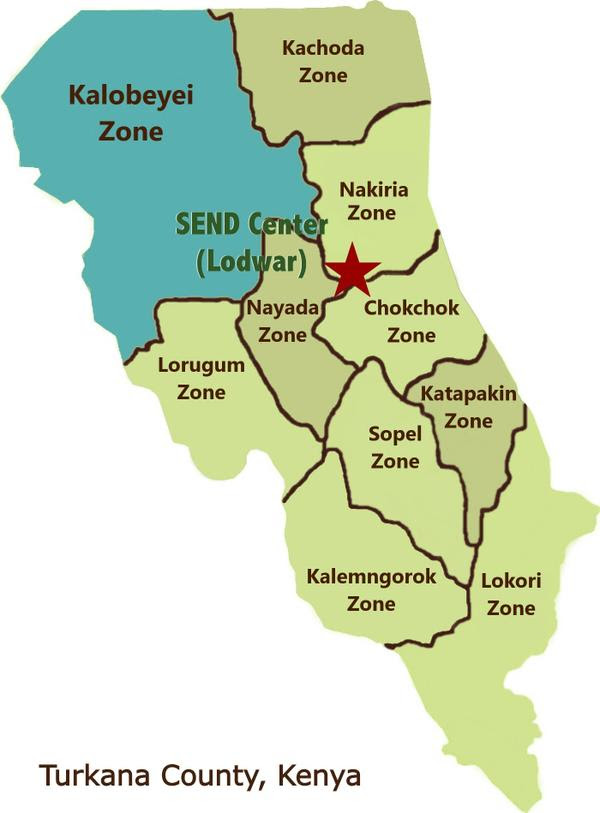 Kalobeyei Zone Monitors (learn more about their role at 
shareint.org/dmm
) – Phanuel Loole, James Echarait, and Joseph Lolii – reported that DMM's approach to sharing the Gospel is positively embraced, with little resistance. The number of Lighthouse participants continues to increase throughout the Zone.
    Their mother churches are located in Lomidat, Oropoi, and Natiira Villages respectively. They have also planted daughter churches in the remote villages of Nawountos and Lomanimania. Among these 5 churches are 10 Champions teaching 89 disciples how to be disciple-makers using a variety of DMM methods. The Champions and disciples believe the DMM methods are the best and easiest way to share the Gospel among others in their respective villages.
    Between the 3 of them, they are planning to reach 5 unreached villages with the Gospel before the end of this year, with hopes to establish churches and Lighthouses in each of them. Joseph and his team of 8 elders/evangelists are planning to reach Loyabayaba Village (about 5 miles away from the mother church) with the Gospel in mid-September. James and his team of 6 are planning to do the same in Kosiroi Village (about 3 miles away from the mother church) this week. Pray for strength and safety for them in doing so.
Monitor James shares, "We are experiencing an increase in number of church members since last month, due to the obedience of the disciples sharing their personal story and God's story with their neighbors, and we glorify God for that. In fact, we are starting another cell-group that will cater the new attendees. 
    The areas I am serving and targeting to reach are hostile, due to tribal raids and livestock theft, making meetings insecure. Nomadic lifestyle is also a challenge in these areas. This affects visitations and follow-ups. Pray with us that God will provide good rains and pasture.
    We praise God for the DMM Methodology that has brought a new lifestyle to our villages, and Jesus Christ's message is shared most simply! Thanks to Share International and their Lodwar team for training us and providing materials. God's blessings are with you all, Amen."
PRAYER REQUESTS
More learning materials to be made available for these Lighthouses, such as Audio Bibles, hard-copy Bibles, and bookmarks
Strength for each of the Monitors in reaching 5 total unreached villages with the Gospel and establishing Lighthouses in each before the end of this year; the villagers to be receptive and inquisitive to learning about Jesus Christ
Recovery for Motivators John Eipa and Thomas Lochuch, who endured minor injuries in motorbike accidents last week

Chokchok Zone DMM Center is complete!
Number of ongoing COVID-19 cases in Turkanaland has not increased!
Share-planted churches are regaining momentum as COVID restrictions are being lifted.
PETITIONS
Spiritual growth of the disciples in Lighthouses throughout Turkanaland
Members of Share-planted churches to participate in giving to their respective churches
Successful construction of Kalemng'orok Zone DMM Center, beginning in early September
THANK YOU SO MUCH FOR YOUR PRAYERS & SUPPORT!
You may also mail your donation to:
SHARE International, Inc.
P.O. Box 1011
Wolfforth, TX 79382
You may reach the SHARE Director – Sammy Murimi – at:
director@shareint.net
(318) 243-4243