Praises & Petitions from Turkanaland: Week 13
WEEK OF AUGUST 24th, 2020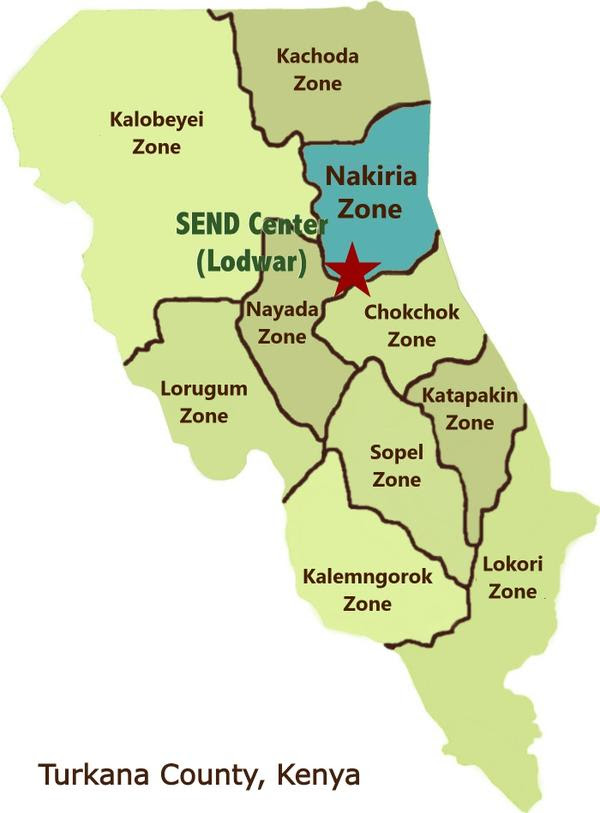 DMM Lighthouses and disciples continue to multiply in Nakiria Zone, now with 30 Lighthouses. That's an increase of 12 in less than two months! There are 25 trained Champions teaching 149 disciples in these Lighthouses how to become disciple-makers using the "Look Back, Look Up, Look Forward" Methodology. So far, at least 7 of these disciples have led others to a saving faith in Christ! Watch the video below to hear the testimony of one of Coordinator Peter Ille's trained Champions.
The believers are grateful for the DMM Center that was constructed in the Zone back in February of this year. They are now able to begin utilizing the Center for worship and DMM training, now that COVID restrictions are gradually being lifted in Kenya.
Champion Everlyne Akaru with her Lighthouse
PRAYER REQUESTS
Share-planted churches in Nakiria Zone to raise funds for improvements to their DMM Center, such as: installing lights, building a fence, and getting chairs
Drilling for water at the Center will be happening soon! Pray that it will be successful.

Land provided for the remaining 4 DMM Centers to be constructed – Kalemng'orok, Lorugum, Lokori, & Katapakin Zones
PETITIONS
Continued exponential growth of Lighthouses & disciples in all 10 Zones
Share team to execute follow-ups to Motivators and Lighthouses in all 10 Zones
End of the outbreak of animal diseases caused by the locust invasion
End cattle rustling along the borders of Turkanaland
THANK YOU SO MUCH FOR YOUR PRAYERS & SUPPORT!
You may also mail your donation to:
SHARE International, Inc.
P.O. Box 1011
Wolfforth, TX 79382
You may reach the SHARE Director – Sammy Murimi – at:
director@shareint.net
(318) 243-4243