Praises & Petitions from Turkanaland: 5/10

MAY 10th, 2021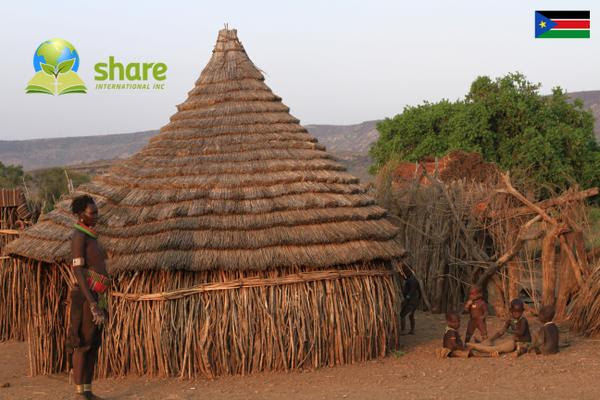 On Sunday April 25th, SHARE commissioned a team of 15 missionaries – 11 Turkana and 4 Toposa – at the SEND Center in Lodwar, Kenya, that God has clearly called to reach the neighboring Toposa people of South Sudan. Dalmas Esekon shared from Luke 10:2 and Matthew 28:19-20, that the reason we will go to South Sudan is that "the harvest is plentiful, but the workers are few"; that we now "go" to "make disciples" of the Toposa people, "baptizing them in the name of the Father and of the Son and of the Holy Spirit, and teaching them to obey everything" the Lord has "commanded" us. Sammy Murimi shared via Zoom from Acts 20:17-24, reminding the missionaries that they go because they are compelled to do so, to serve, to preach the One Message to everyone, not be afraid, and to finish the race/task. Bishop Samwel Kaaleng presided over the charge to the missionaries from Isaiah 6:8, that they have "heard the voice of the Lord saying, 'Whom shall I send? And who will go for us?' They have answered "Here am I. Send me!"
All the missionaries proclaimed that they were ready to go and begin the outreach! They were formally commissioned in the Name of the Father, the Son, and the Holy Spirit!
Those in attendance from the U.S. via Zoom included four members of the International Board of Directors – Doug Neve, Bruce Dow, Marilyn Mitchell, and Sammy Murimi – and others from the 2016 and 2017 Short-Term Outreach & Relief Mission (STORM) teams. They all shared words of encouragement and motivated the missionaries.
The initial task when the the missionaries arrive in Toposaland will be to carry out a "Gap Analysis" – the crucial exercise that will determine exactly where the unreached villages are located. They will do so in collaboration with the existing small number of other non-Turkana/Toposa missionaries ministering in the region, including those serving under Big Life and The Timothy Initative ministries. Following the analysis, the missionaries will begin to replicate the proven, contextualized Disciple-Making Movement/Church-Planting Movement (DMM/CPM) Curriculum and Methodology that the Turkana believers of Kenya have successfully used among their own people.
With the necessary tools in hand and financial support, we believe God will use these missionaries to reap an unprecedented harvest of souls among the Toposa people in the next few years. They will make disciples who will make disciples of others in fulfillment of Christ's Final Mandate (Matthew 28:19-20)!
We invite you to learn more about the Toposa Outreach Initiative and The Missionary Team at 
shareint.org/toposa-outreach
. Please consider making a donation specifically towards this initiative. You may do so by adding the note "Toposa Outreach" in the designation/memo box. Your prayers and support are greatly appreciated.
PRAISES
    – 15 missionaries were commissioned to take the Gospel to Toposa, South Sudan!
    – Completion of the DMM Center in Lokori Zone. Each of the 10 zones now has a DMM Center where more and more believers will be trained how to make disciples of others.
PETITIONS
    – Security solution in Lokori Zone
    – Finalization of the necessary immigration paperwork for the Toposa Outreach missionaries to enable them to cross the border to South Sudan
    – Healing for staff members, Sarah Esekon and Jackson Erus
    – God's protection and intervention with the destructive flooding happening in Kalobeyei Zone (see picture below)
THANK YOU SO MUCH FOR YOUR PRAYERS & SUPPORT!