Praises & Petitions from Turkanaland: 4/26

APRIL 26th, 2021
But you, man of God, flee from all this, and pursue righteousness, godliness, faith, love, endurance and gentleness. Fight the good fight of the faith. Take hold of the eternal life to which you were called when you made your good confession in the presence of many witnesses.
– 1 Timothy 6:11-12

More and more Turkana men are giving their lives to Christ and becoming disciple-makers, especially in Lorugum Zone, where nearly 400 men attend church regularly in the 47 churches planted by SHARE Motivators. Twenty of them are Champions of a Lighthouse, and 81 others are attending Lighthouses, learning how to become disciple-makers. So far, 24 of the disciples-in-training have led others to faith in Christ!
TESTIMONY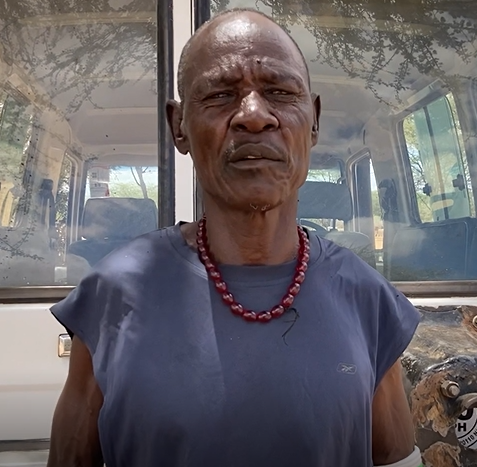 My name is John Eregae Kiteli. I am from Kangole Village. Before I came to know Jesus Christ, I used to do bad things, including raiding the nearby communities. God has saved me from all of those bad things. I thank God for His protection.
One day, Monitor Abraham Lokuwom introduced me to Motivator Samuel Aiyo who taught me the Word of God, and my life was changed. After that, I met some of the SHARE brethren from the STORM team in Sasak Village in 2019. They taught us how to make disciples of others through the DMM method.
Since then, I have had a passion for reaching out to others with the Gospel of salvation because I desire for more people to be saved like me. I am focused on God's Word and am free from bondage. My pastor continues to teach me and the others in my village on a weekly basis. Thank God. May He bless you.
Motivator Samuel Aiyo (standing right) Praying for His Lighthouse
PRAISES
    – SHARE commissioned 15 missionaries yesterday to reach the Toposa people of South Sudan with the Gospel! They will enter Toposaland as soon as all the immigration paperwork and logistical details are finalized.
Click here
 to learn about the missionaries.
    – Completion of the DMM Center in Lokori Zone – the last of ten!
    – Continued multiplication of disciple-makers throughout Turkana
PETITIONS
    – Turkana men to have a passion for sharing God's Word and lead others to Christ
    – Turkana men to stand firm in the Lord so that they can lead their families and others to salvation
    – Remaining 61 targeted unreached villages in Lorugum Zone to be reached with the Gospel
THANK YOU SO MUCH FOR YOUR PRAYERS & SUPPORT!